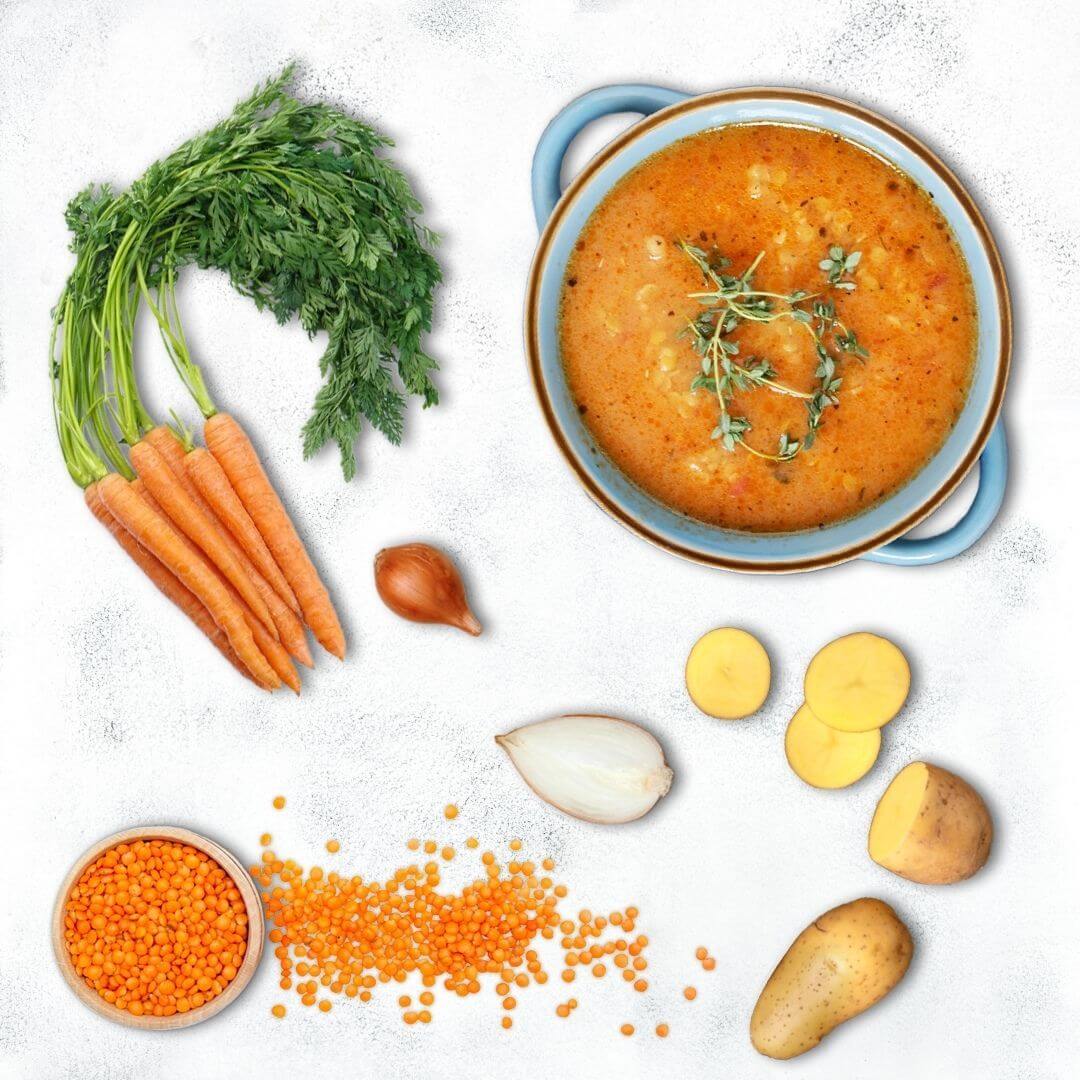 Posted on
---
1 medium yellow onion, chopped
1 medium potato, chopped
1 medium carrot, peeled and chopped
1 cups red lentils, washed
8 cups water
3 tablespoons PURA Olea Organic Premium Extra Virgin Olive Oil
0.5 teaspoon cumin
A pinch of salt and black pepper
Heat oil in a large soup pot over medium heat. Add chopped onions and cook for 1 min.
Add flour and stir.
Stir in garlic, potatoes and carrot and cook for 2 min.
Add lentils, water, cumin, salt and black pepper, bring to a boil. Reduce heat and simmer for 30 min.
Blend the soup in blender or use an immersion blender.
Your lentil soup is ready.
Enjoy your flavorful journey to wellness.
We are here to help!
150 Etruria St.,
Seattle, WA, 98109
care@puraolea.com
Sign up to our mailing list