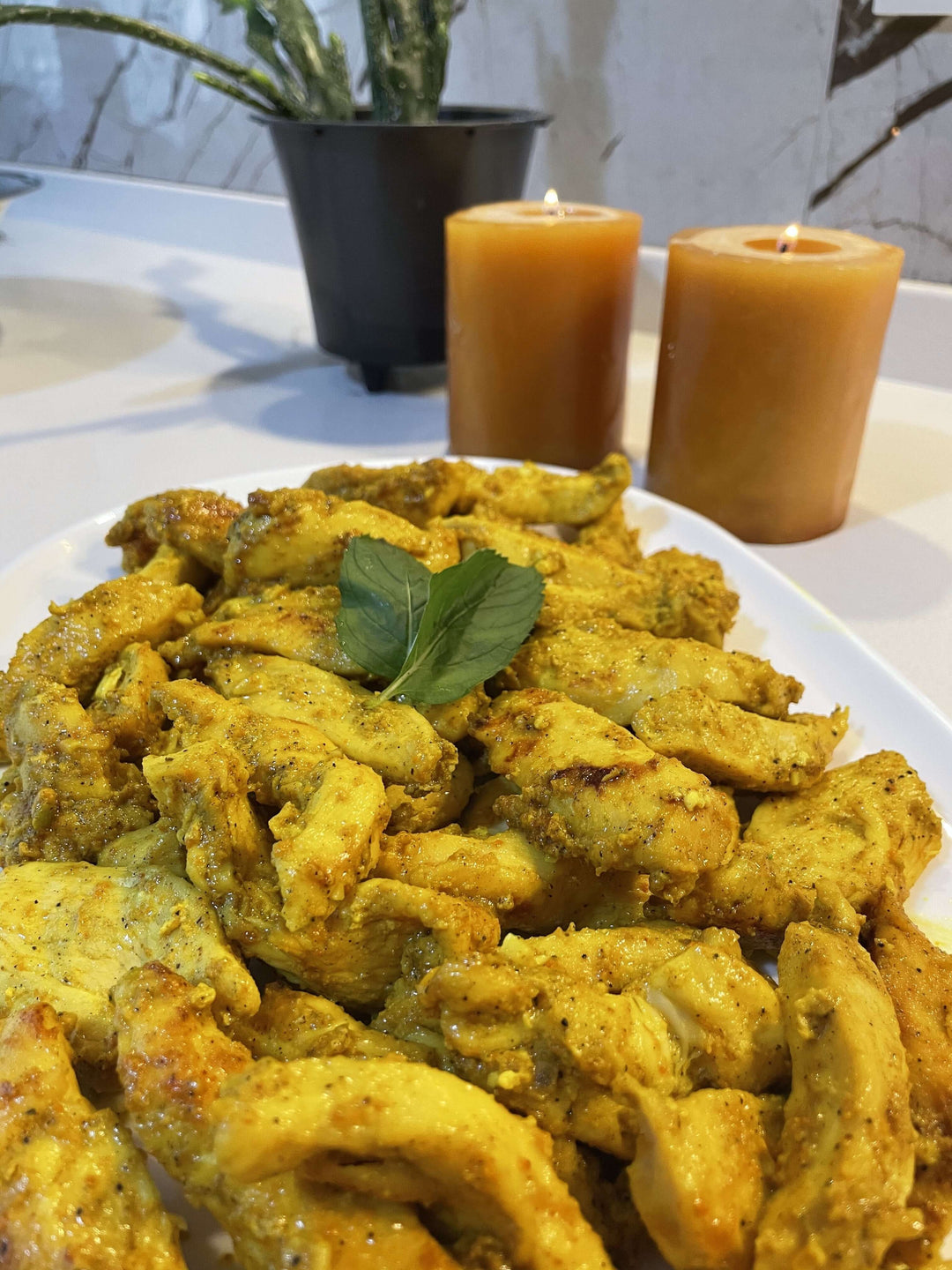 Posted on
---
Discover the world of ''Recipes with PURA Olea''! Nurture your body and soul.
TURMERIC CHICKEN
2 chicken breasts (Julienne)
4 tablespoons PURA Olea Organic Premium Extra Virgin Olive Oil
1 tablespoon turmeric
3 cloves garlic (Chopped)
1 teaspoon salt
½ teaspoon black pepper
½  glass milk
In a medium bowl, mix milk, olive oil, black pepper, salt, garlic and turmeric.
Add chicken to the mixing bowl and blend with the mixture.
Transfer the chicken pieces to the hot skillet and cook five minutes per side until golden.
Your Turmeric Chicken is ready.
Enjoy your flavorful journey to wellness.
We are here to help!
150 Etruria St.,
Seattle, WA, 98109
care@puraolea.com
Sign up to our mailing list