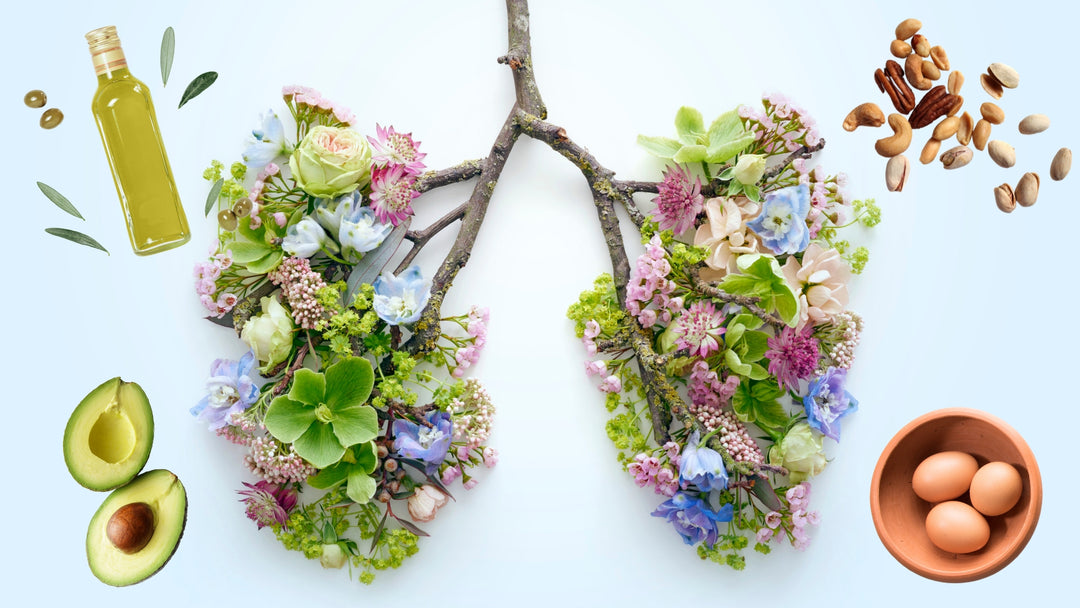 Posted on
---
At PURA olea, we are committed to promoting a healthy lifestyle and providing you with the finest organic olive oil. In line with our mission, we are delighted to share the benefits of incorporating healthy fats into your diet.
Monounsaturated and polyunsaturated fats found abundantly in plant sources, have been shown to be beneficial for managing blood pressure, reducing inflammation, and improving overall health, ultimately helping you breathe easier. According to a comprehensive study by Asbestos.com, nutrition plays a pivotal role in supporting lung health, and they emphasize the importance of including lung-healthy foods in your diet.
Consuming the right types of fats is essential for supporting optimal lung function. Unlike saturated and trans fats, which can contribute to heart disease and inflammation, monounsaturated and polyunsaturated fats offer numerous health benefits. These fats are naturally cholesterol-free and can be sourced from various plant-based foods.
Nuts:
Nuts are a rich source of healthy fats, particularly monounsaturated and polyunsaturated fats. Almonds, walnuts, and pistachios are excellent choices that provide a satisfying crunch while delivering heart-healthy benefits. Incorporating a handful of nuts into your daily diet can help boost your lung health.
Eggs:
Eggs are a versatile and nutrient-packed food. Not only are they a great source of protein, but they also contain healthy fats that contribute to lung health. Including eggs in your diet can provide essential nutrients and support overall well-being.
Avocado:
Known for its creamy texture and delicious taste, avocado is a fantastic source of monounsaturated fats. These healthy fats can help reduce inflammation and improve lung function. Whether enjoyed in salads, smoothies, or spread on toast, avocados are a versatile addition to a lung-healthy diet.
Olive Oil:
We proudly highlight olive oil as a prime example of a beneficial fat for lung health. As a plant- derived source of monounsaturated fats, our PURA olea organic extra virgin olive oil can help manage blood pressure, reduce inflammation, and promote overall well-being. Cold-pressed and carefully sourced, our olive oil ensures that you experience the full benefits of this lung- healthy fat. Incorporating it into your cooking, salad dressings, and marinades is a delightful way to enhance both the taste and nutritional value of your meals.
Conclusion:
You can support lung health and improve your overall well-being by embracing the power of healthy fats, such as those found in nuts, eggs, avocados, and our PURA olea olive oil. These nutrient-dense foods offer a delicious way to incorporate essential fats into your daily diet. At PURA olea, we are dedicated to providing you with the highest quality organic olive oil, ensuring that you can enjoy the benefits of this lung-healthy fat.
Source:
Asbestos.com: "Nutrition and Lung Health" [Link to source: https://www.asbestos.com/ treatment/nutrition/lung-healthy-foods/] ↩
We are here to help!
150 Etruria St.,
Seattle, WA, 98109
care@puraolea.com
Sign up to our mailing list