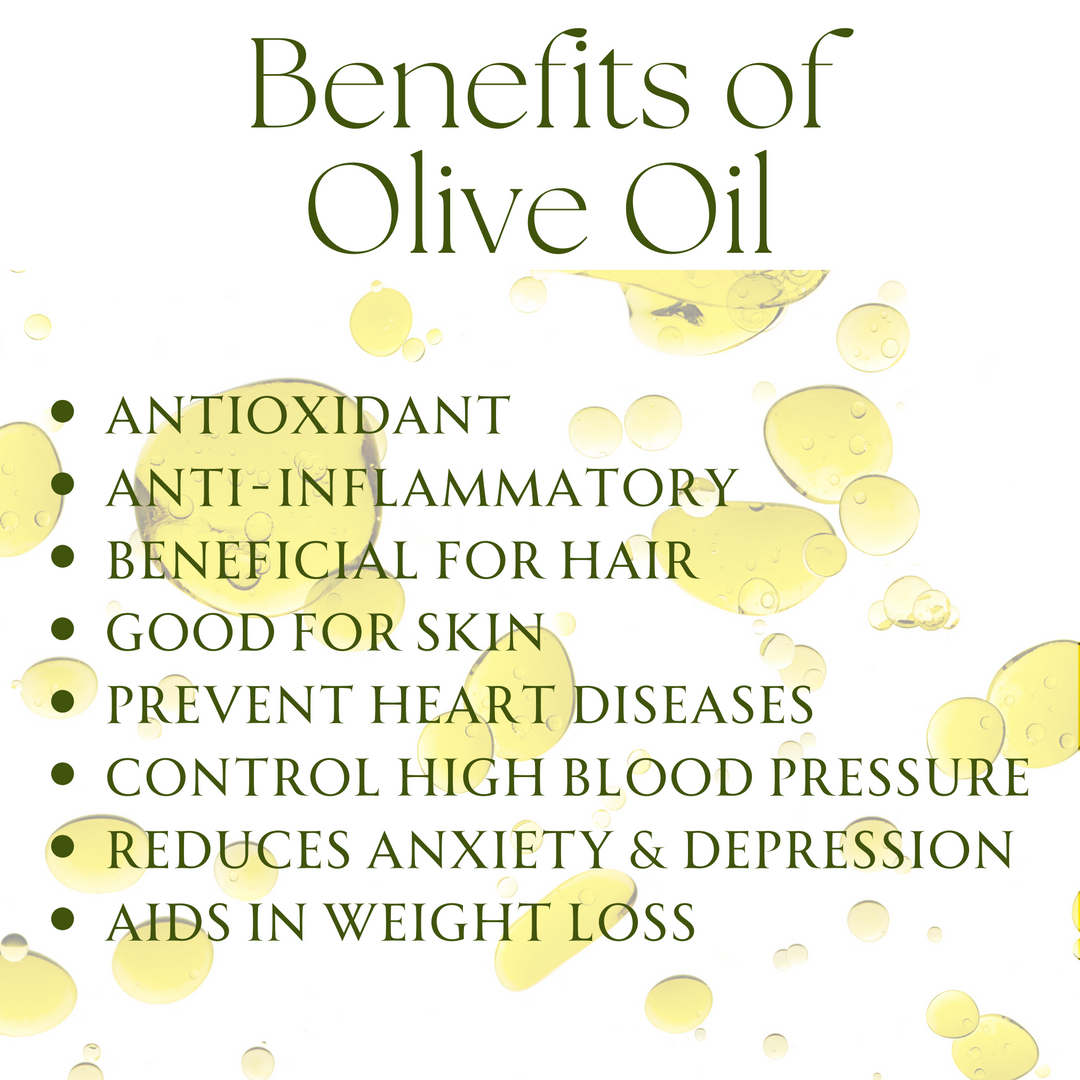 Posted on
---
Olive oil is one of the most popular and versatile ingredients in the kitchen. Not only is it delicious, but it is also packed with health benefits that make it an excellent choice for your daily diet. Here are some of the benefits of using olive oil in your cooking.
Heart Health: Olive oil is rich in monounsaturated and polyunsaturated fats, which are heart-healthy fats that can help reduce the risk of heart disease. Studies have shown that a diet rich in olive oil can lower LDL cholesterol levels and increase HDL cholesterol levels, which is essential for maintaining a healthy heart.

Anti-Inflammatory Properties: Olive oil contains antioxidants and anti-inflammatory compounds that can help reduce inflammation in the body. Chronic inflammation has been linked to a range of health problems, including heart disease, cancer, and Alzheimer's disease.

Versatility: Olive oil can be used in a variety of dishes, from salad dressings to sautéing vegetables to baking. Its mild flavor and low smoke point make it an ideal oil for cooking at moderate temperatures.

Skin and Hair Health: Olive oil is not only beneficial for your internal health but also for your external health. It is rich in vitamin E and antioxidants, which can help nourish your skin and hair, leaving them soft and supple.
When choosing olive oil, it's essential to choose a high-quality extra virgin olive oil like PURA olea. Our olive oil is made from hand-picked olives and cold-pressed to ensure that it retains its natural flavor and health benefits. To maximize the benefits of olive oil, it's important to use it in moderation and store it in a cool, dark place away from heat and light.
In conclusion, olive oil is a healthy and versatile ingredient that can benefit your health in numerous ways. From its heart-healthy fats to its anti-inflammatory properties to its versatility in cooking, olive oil is a must-have ingredient in your kitchen. Choose high-quality extra virgin olive oil like PURA olea for maximum flavor and health benefits, and enjoy the many benefits that this superfood has to offer.
We are here to help!
150 Etruria St.,
Seattle, WA, 98109
care@puraolea.com
Sign up to our mailing list