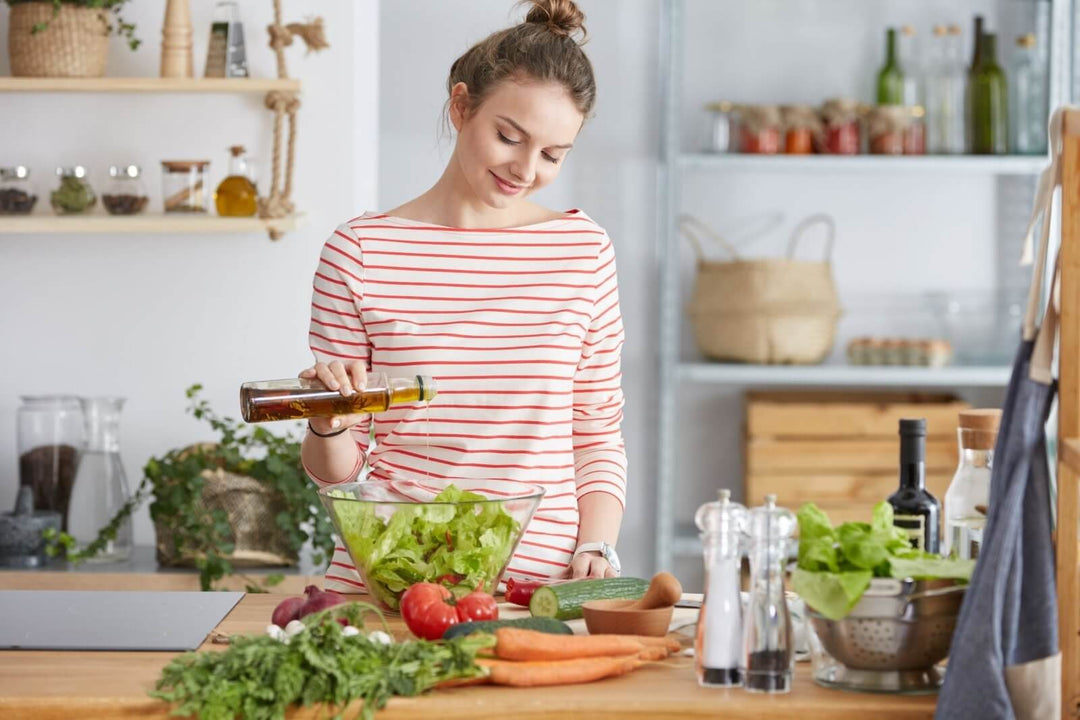 Posted on
---
A recent study published in the journal Neurology showed that people who consume olive oil on a regular basis have a lower risk of stroke incidence. This is great news, as stroke is one of the leading causes of death around the world. In this article, we will discuss the findings of the study and how you can incorporate olive oil into your diet to reduce your risk of stroke.
Can Olive Oil Really Prevent A Leading Cause of Death?
According to the World Health Organization, stroke is the 2nd leading cause of death in the world accounting for 11% of global deaths or 6 million deaths in 2019. The sad part about this is that in many cases, strokes can be prevented. are
A stroke is caused when the blood flow is disrupted to a particular region of the brain. This deprives that part of the brain of oxygen and nutrients, which can trigger cell death, minute hemorrhages, and loss of function.
Stroke prevention involves eating a healthy diet, and exercising regularly. 
So how does olive oil fit into all this? How can a simple fruit prevent one of the world's leading causes of death? Let's find out.
Study From Neurology - Olive Oil Consumption Decreases Risk of Stroke
In the study conducted, researchers examined the association between olive oil consumption (main sample, n = 7,625) or plasma oleic acid (secondary sample, n = 1,245) and incidence of stroke over the course of roughly 5 years.
In the main sample, 148 strokes occurred. After adjustment for sociodemographic and dietary variables, physical activity, body mass index, and risk factors for stroke, a lower incidence for stroke with higher olive oil use was observed. Compared to those who never used olive oil, those with intensive use had a 41% lower risk of stroke. In the secondary sample, 27 incident strokes occurred. After full adjustment, higher plasma oleic acid was associated with lower stroke incidence. Compared to those in the first tertile, participants in the third tertile of plasma oleic acid had a 73% reduction of stroke risk.
How to Incorporate Olive Oil into your Diet to Reduce Risk of Stroke
The best way to consume olive oil is through the diet. Add a tablespoon of olive oil to your salad, pasta dish, or rice bowl. You can also use it as a dressing for sandwiches and wraps.
Take a look at some of our Favorite Recipes for inspiration.
If you're not used to cooking with olive oil, start by adding just a teaspoon at first and work your way up. Be sure to choose extra-virgin olive oil, which has the highest level of antioxidants and health benefits.
When buying olive oil, always look for products that are cold-pressed and organic. This ensures that the olives were processed without heat or chemicals, preserving their nutrients and flavor.
Olive oil is a healthy and delicious way to reduce your risk of stroke. Add it to your diet today and enjoy the many health benefits it has to offer.
We are here to help!
150 Etruria St.,
Seattle, WA, 98109
care@puraolea.com
Sign up to our mailing list