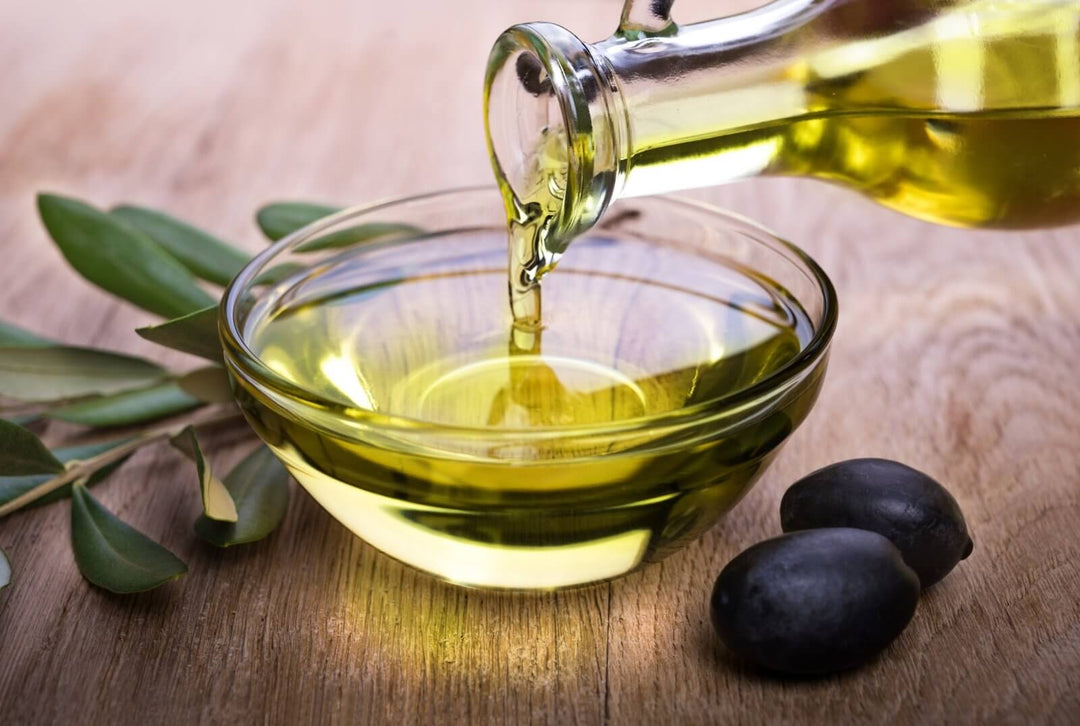 Posted on
---
Along with its various health benefits, the rich flavor of olive oil makes it every chef's favorite ingredient to cook a variety of cuisines. Moreover, it is very versatile as you can use it for everything, from sauteing to baking. There is no cooking ingredient that is as beneficial as olive oil.
But now, it is time to take olive oil out of your kitchen and put it to use for other purposes. Yes, you read it right. You can use olive oil for other jobs too.
Below, we have listed the top four uses of olive oil aside from cooking.
1. As a hair conditioner- Olive oil contains emollients, such as palmitic acid and oleic acid, which have excellent softening properties. In fact, several shampoos, conditioners, hair gels, and hair care products contain these acids for better results.
Although science has not confirmed that olive oil is good for hair, many people believe its smoothening properties make it a perfect natural hair conditioner.
Apply only two tablespoons of olive oil to your hair. Rub and massage the oil into your scalp and hair, respectively. Then, wrap your head in a shower cap or an old towel. Wash your hair properly after 10-15 minutes. After this home-based olive oil treatment, you will find your hair healthier and softer.
2. To remove ear wax- Ear wax protects our ears from dirt, dust, dead skin cells, and other microbes. Therefore, a little ear wax is necessary. However, if there is more than usual ear wax, you can use olive oil to remove it. But, remember not to use olive oil until there is a problematic build-up of wax in your ears.
Warm olive oil breaks down the accumulated ear wax, making it easier for the clumps to fall out. Therefore, warm the oil slightly (just to body temperature) and put two or three drops in your ear. Lie down with the ear facing down, and you will notice ear wax easily falling out of your ear after 10 minutes.
3. Calm and soothe sunburn- Olive oil can calm your sunburn. Moreover, the vitamins in olive oil mitigate the harmful effects of the UV rays. If you stay outside a lot, you must use olive oil to reduce the damaging effects of excessive exposure to the sun. Put a few drops of oil on the affected area. Gently rub and massage the oil on your skin until it is completely soaked in.
Olive oil also reduces the aging effects, blemishes, and stretch marks.
4. Clean your makeup brushes- What is the worst part about makeup? Cleaning those makeup brushes! Mix some gentle liquid soap with a drop of olive oil, and you will get the best makeup brush cleaner. Clean the brushes back and forth in this cleaning solution, and then wash them under warm water. Once all the soap, oil, and makeup residue are gone, lay your brushes on a towel and let them dry.
About the business
Olive oil has several practical applications that go beyond cooking, giving you all the way more reasons to buy olive oil. At Pura Olea, we sell premium quality olive oil packed with rich flavors. Our clients choose us because we use specially handpicked olives to extract olive oil. For more information about us, contact us at (425) 243-9574, reach out to us at
care@puraolea.com
, or fill the
contact form
.
We are here to help!
150 Etruria St.,
Seattle, WA, 98109
care@puraolea.com
Sign up to our mailing list