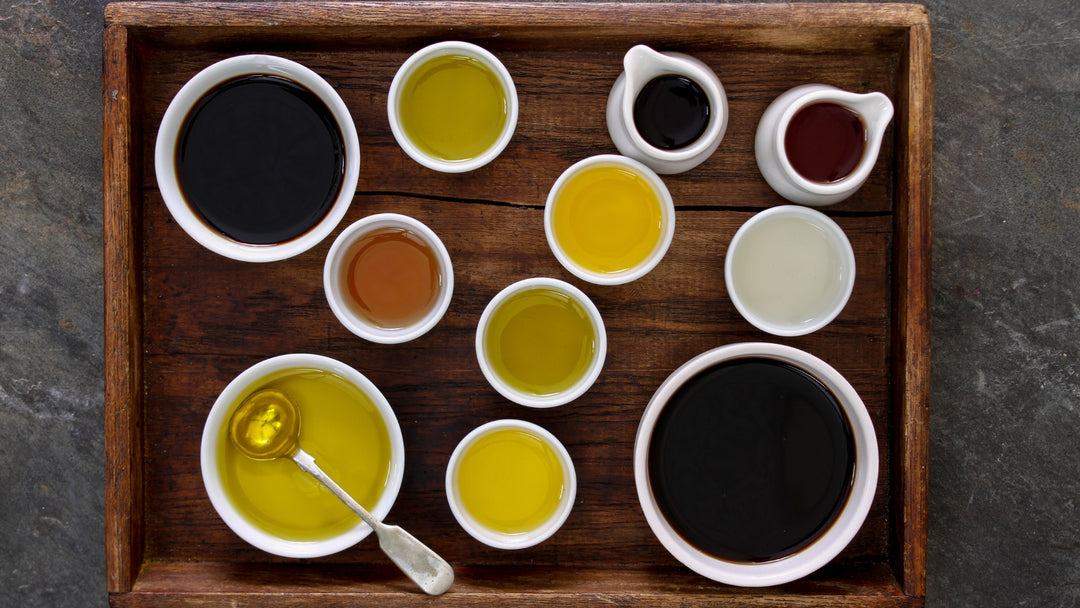 Posted on
---
When it comes to culinary harmony, few combinations are as versatile and delightful as olive oil and vinegar. The marriage of these two ingredients can elevate the flavors of salads, marinades, dressings, and more. But with so many varieties available, how do you ensure the perfect pairing? In this blog post, we'll guide you through the art of matching olive oil and vinegar, helping you create taste sensations that will impress your guests and tantalize your taste buds.
Understanding Flavor Profiles: Before diving into the pairing process, it's essential to understand the distinct flavor profiles of both olive oil and vinegar. Olive oil can range from delicate and buttery to robust and peppery, while vinegar can vary from sweet and fruity to tangy and acidic. By recognizing these flavor profiles, you'll have a solid foundation for creating harmonious combinations.
Complementary Pairings:
Mild Olive Oil + Light Vinegar: If you prefer a more subtle and delicate combination, pair a mild olive oil with a light vinegar such as white wine vinegar or champagne vinegar. These gentle flavors complement each other, allowing the freshness of your ingredients to shine through.

Robust Olive Oil + Bold Vinegar: For those who enjoy bold and intense flavors, opt for a robust olive oil with a balsamic vinegar or red wine vinegar. The robustness of the oil can stand up to the acidity and complexity of these vinegars, creating a harmonious balance that adds depth and richness to your dishes.

Fruity Olive Oil + Citrusy Vinegar: To infuse a burst of fruity freshness into your creations, pair a fruity olive oil with a citrus-based vinegar like lemon or orange vinegar. The combination of these vibrant flavors creates a zesty and invigorating experience, perfect for refreshing salads or marinades.
Experimentation and Personal Preference: While these guidelines provide a helpful starting point, don't be afraid to experiment and trust your taste buds. Each brand and variety of olive oil and vinegar has its own unique characteristics, so personal preference plays a crucial role in finding your perfect pairing.
Tips for Tasting: To determine if your chosen olive oil and vinegar complement each other, perform a simple taste test. Take a small amount of olive oil, dip a piece of bread or a vegetable into it, and then add a few drops of vinegar. Pay attention to the balance of flavors and how they interact on your palate. Adjust the proportions until you achieve the desired taste.
Conclusion: Pairing olive oil and vinegar is an art that can transform your culinary creations into extraordinary experiences. By understanding the flavor profiles, experimenting with complementary combinations, and trusting your taste buds, you'll master the art of matching olive oil and vinegar. Embrace the versatility and endless possibilities, and let your creativity shine as you create memorable dishes that tantalize the senses.
We are here to help!
150 Etruria St.,
Seattle, WA, 98109
care@puraolea.com
Sign up to our mailing list