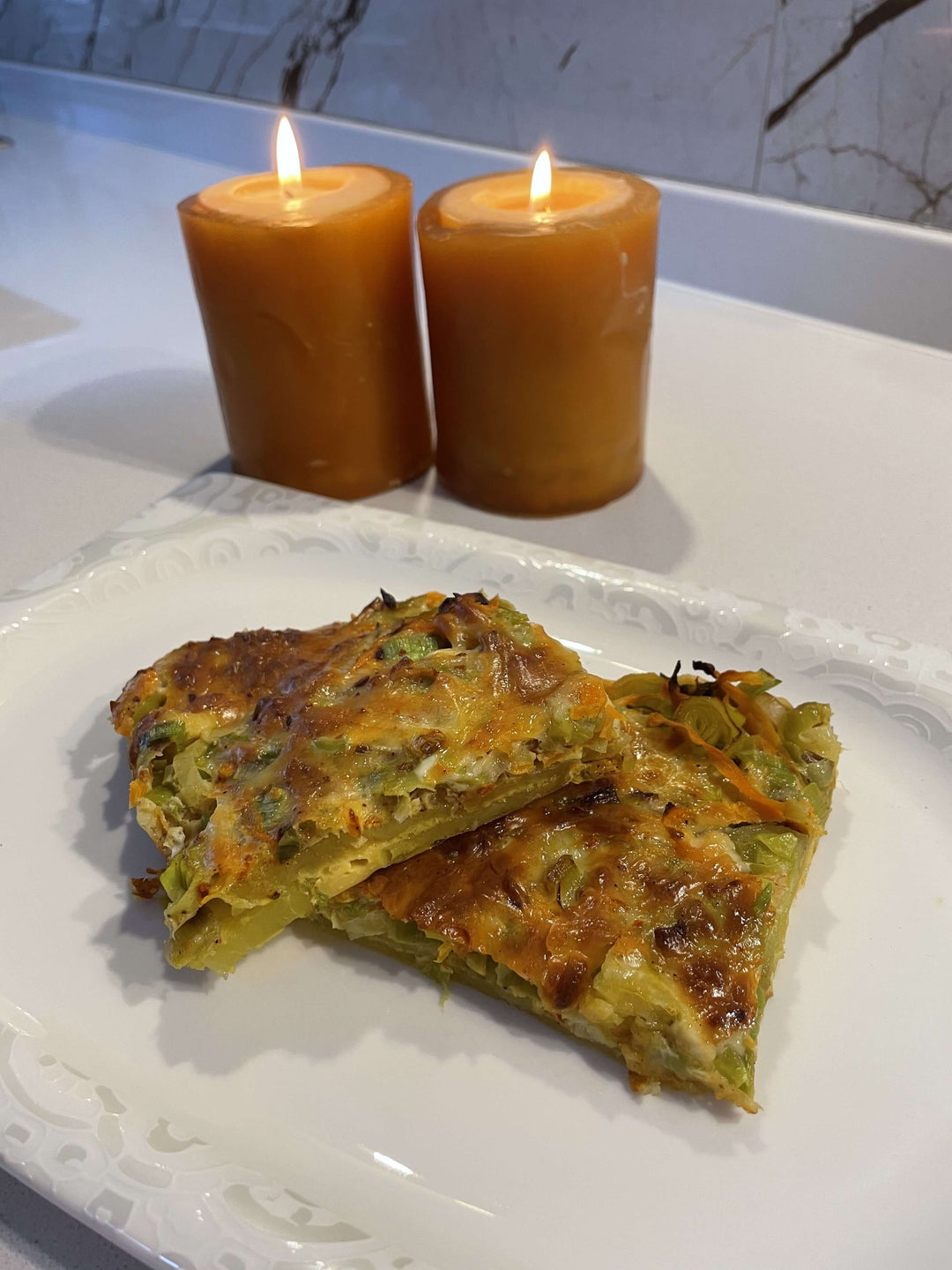 Posted on
---
Discover the world of ''Recipes with PURA Olea''! Nurture your body and soul.
Leek Gratin
2 potatoes (Golden, thinly sliced into rounds)
1 carrot (shredded)
1,5 cup leek (sliced into rounds)
1 cup mozarella (shredded)
4 eggs
4 tablespoons PURA Olea Organic Premium Extra Virgin Olive Oil
1 teaspoon salt
1 teaspoon crushed red pepper
1 teaspoon cumin 
Place the potato rounds in a skillet together with 2 tablespoons of olive oil. Cook the rounds on both sides for a minute.
Layer the potatoes on a baking tray lined with a baking sheet.  Add another 2 tablespoons of olive oil in the same skillet and cook the leeks and carrots for one minute.  Add leek and carrot mixture over the potatoes in the baking tray.
In a separate bowl, whisk the eggs, spices and mozzarella and pour evenly over the ingredients on our baking tray.
Bake in preheated oven at 350 F for 25 minutes. 
Your Leek Gratin is ready.
Enjoy your flavorful journey to wellness.
We are here to help!
150 Etruria St.,
Seattle, WA, 98109
care@puraolea.com
Sign up to our mailing list