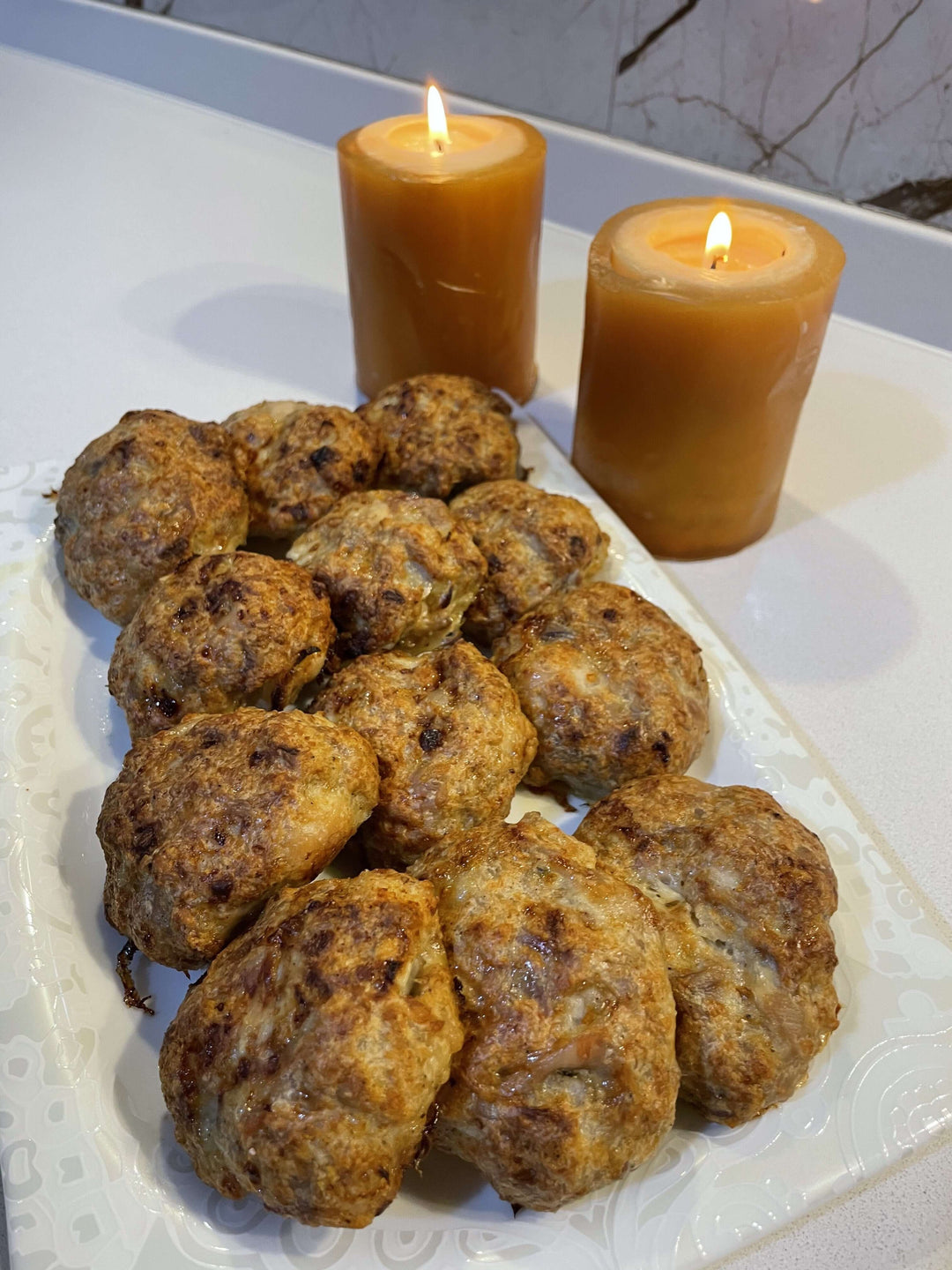 Posted on
---
Chicken Meat Ball
2 lbs chicken thighs (chopped into 1 inch squares)
2 eggs
½  cup breadcrumbs
3 tablespoons PURA Olea Organic Premium Extra Virgin Olive Oil
1 onion (cut into four pieces)
2 cloves of garlic
½ teaspoon black pepper
½ teaspoon chilli pepper
½ teaspoon cumin
½  teaspoon oregano 
1 teaspoon salt 
Add chicken, onion, garlics, eggs and seasonings into a blender and blend for 30 sec. 
Transfer the mixture in a large bowl and mix with the breadcrumbs.
Roll between your hands to form 1 1/2 inch chicken meatballs. (Wet your hands frequently with water to ensure meatballs do not stick on your hands) 
Bake for 30 minutes at 400 F.
Your Chicken Meatballs are ready.
We are here to help!
150 Etruria St.,
Seattle, WA, 98109
care@puraolea.com
Sign up to our mailing list