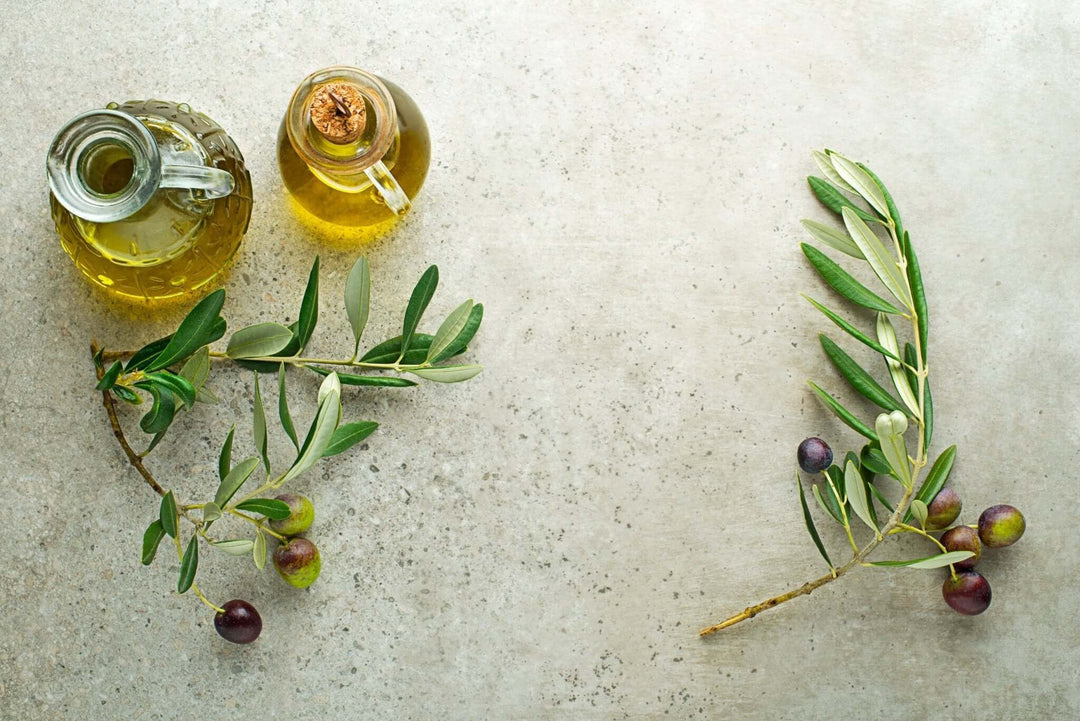 Posted on
---
A common way of extracting olive oil from olives is via the cold pressing method, which does not involve the use of heat and chemicals. This method includes making an olive paste and mechanically pressing it. Later, the oil is separated from the pulp. During the entire process, measures are taken to ensure the temperature does not exceed 27 degrees Celsius.
It is a highly beneficial method as it helps olive oil retain its nutrients to the fullest. Read this blog to know more about cold-pressed olive oil.
What is cold-pressed olive oil?
Olive oil, which is not thermally modified and does not contain negatively changed chemical properties, is known as cold-pressed olive oil. It comes with a specific set of physical and chemical properties, giving it loads of health benefits. However, during the extraction process, several factors can alter the physical and chemical structure of the olive oil and strip it off of its beneficial properties.
For instance, variations in the temperature at which it is extracted may lead to different properties of olive oil. Olive oil extracted at 40 degrees Celsius will have a unique structure compared to the one you obtain at 30 degrees Celsius. But, at 40 degrees, you may destroy its phenolic compounds and its aroma. However, the producers still extract olive oil at high temperatures as it increases the olive oil yield.
You should extract cold-pressed olive oil below 27 degrees Celsius. Slight variations of the extraction temperature are less likely to affect the oil's healthy fats structure. However, do not expose the oil to increased oxygen and temperature.
Since cold-pressed olive oil is extracted at low temperatures, it is packed with intense flavors and better quality.
Why is cold-pressed olive oil better?
It contains large amounts of polyphenols and natural antioxidants, which reduce the risk of chronic diseases. It offers a vibrant flavor, making your dishes more flavorful and delectable.
How do you know if olive oil is cold-pressed?
You can determine whether your olive oil is cold-pressed or not by checking its resulting quality. Also, if it has been certified as high phenolic, it is more likely to be cold-pressed. However, do not go by the labels as they are not strictly regulated.
What is the difference between cold pressed and cold extracted olive oil?
'First cold pressed' olive oil mostly indicates virgin or extra virgin olive oil, which is extracted below 27 °C. Producers extract this oil from an olive paste using a traditional extraction system (hydraulic presses).
'Cold extraction' is mostly used only for virgin or extra virgin olive oil extracted at a temperature below 27 °C, but by centrifugation and percolation of the olive paste.
Can you use cold-pressed EVOO for cooking?
Though expensive than other oils, cold-pressed EVOO has a higher nutritional value. However, when you heat the oil for cooking, you may destroy the preserved antioxidants in the oil. You should know that your food will not lose its nutrients as polyphenols can survive the heating. You can use it for sauteing or deep-frying, but not for high heat cooking beyond 210°C.
About PURA olea
Cold-pressed olive oil undoubtedly provides several health benefits. Get pure, nutrient-rich cold-pressed olive oil at Pura Olea. We are known for our authenticity and our top customer ratings. For more information about us, contact us at (425) 243-9574, reach out to us at
care@puraolea.com
, or fill the
contact form
. If you are looking for a Seattle local olive oil company, PURA olea is the correct choice.
We are here to help!
150 Etruria St.,
Seattle, WA, 98109
care@puraolea.com
Sign up to our mailing list