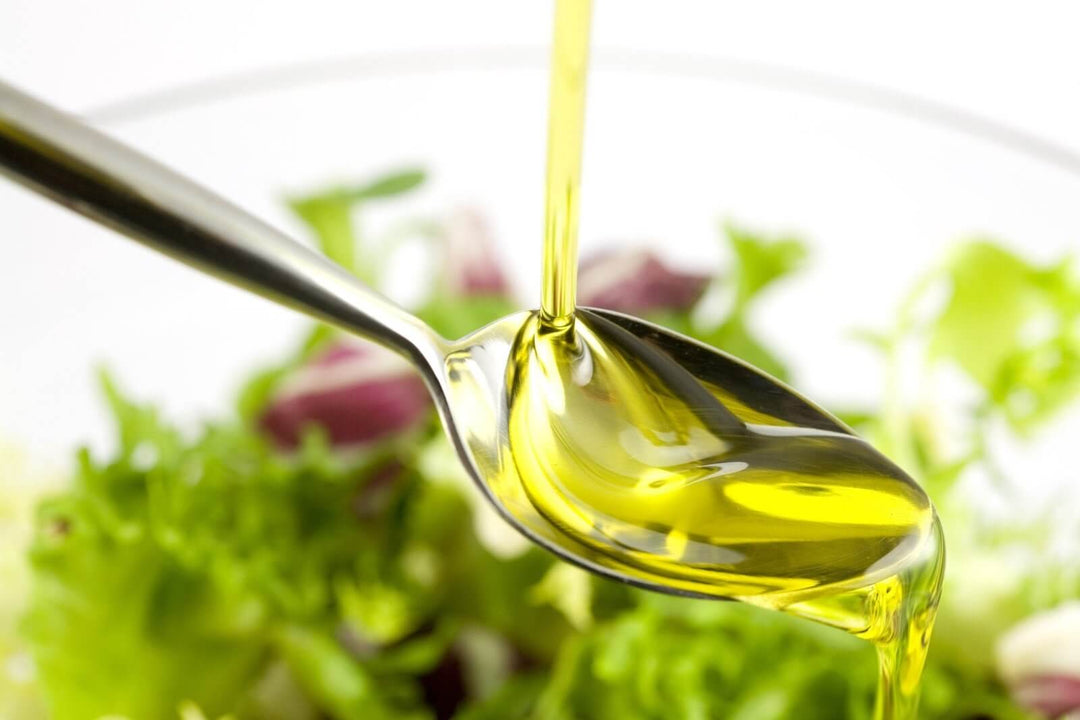 Posted on
---
There must be a solid reason why the world of health and nutrition cannot stop gushing about olive oil. You might enjoy cooking with olive oil, drizzling it on pasta, pizza, and salad, or using it as a dip for your bread. Its consumption offers many benefits, such as better heart health, lower blood pressure, and reduced inflammation. It can also improve your brain health and protect you from cancer risk. However, another added benefit of olive oil consumption is weight loss.
Below, we have discussed if olive oil is good for weight loss and how to consume it to avail the benefit!
Olive oil contains compounds that help in weight loss
If you wish to lose weight through olive oil consumption, you should follow a Mediterranean diet, which involves high consumption of fruits, whole grains, legumes, vegetables, potatoes, seeds, and nuts. It may also incorporate fish which is the primary fat source of olive oil. However, the Mediterranean diet limits sweets and red meat.
Olive oil is packed with monounsaturated fatty acids (MUFAs), which are usually liquid at room temperature. Remember that MUFAs have only one unsaturated carbon bond in their chemical composition.
A study revealed that overweight men who replaced saturated fat with monounsaturated fats lost small but significant weight, despite no change in calorie or fat intake. It is because unsaturated fats are more likely to help you maintain weight than saturated fats.
Additionally, olive oil contains medium-chain triglycerides (MCTs), beneficial in healthy weight loss and maintenance. Further, they contain fatty acids containing 6-12 atoms. Your liver breaks them down quickly and absorbs them, where your body can use them for energy. However, some studies have also found no effect of MCTs on weight loss.
How to use olive oil for weight loss
Olive oil is beneficial for weight loss but only when used in specific ways and amounts.
Some people believe that olive oil massages can help weight loss; however, no research supports this claim.
Another popular belief is that a mixture of lemon juice and olive oil can result in rapid weight loss. However, it can be because it is basically a cleanser leading to low-calorie intake and, consequently, muscle and fat loss.
You can use olive oil while cooking pasta or soups, as a salad dressing or drizzle it onto pizzas and vegetables. But, remember, one tablespoon of olive oil contains 119 calories and 13.5 grams of fat, rapidly adding up to your calorie-restricted diet. Therefore, to prevent weight gain, you should add olive oil in limited quantities.
It is best to use olive oil as a part of a plant-based diet such as the Mediterranean diet to avail the most benefits in the long term.
About Pura Olea
It must be clear now that olive oil consumption can help you lose weight. At Pura Olea, we deal in premium quality olive oil extracted from hand-picked olives. Our clients choose us for our authentic products that come with healthy promises. For more information, contact at (425) 243-9574, write to
care@puraolea.com
or fill out our 
contact form
.
We are here to help!
150 Etruria St.,
Seattle, WA, 98109
care@puraolea.com
Sign up to our mailing list