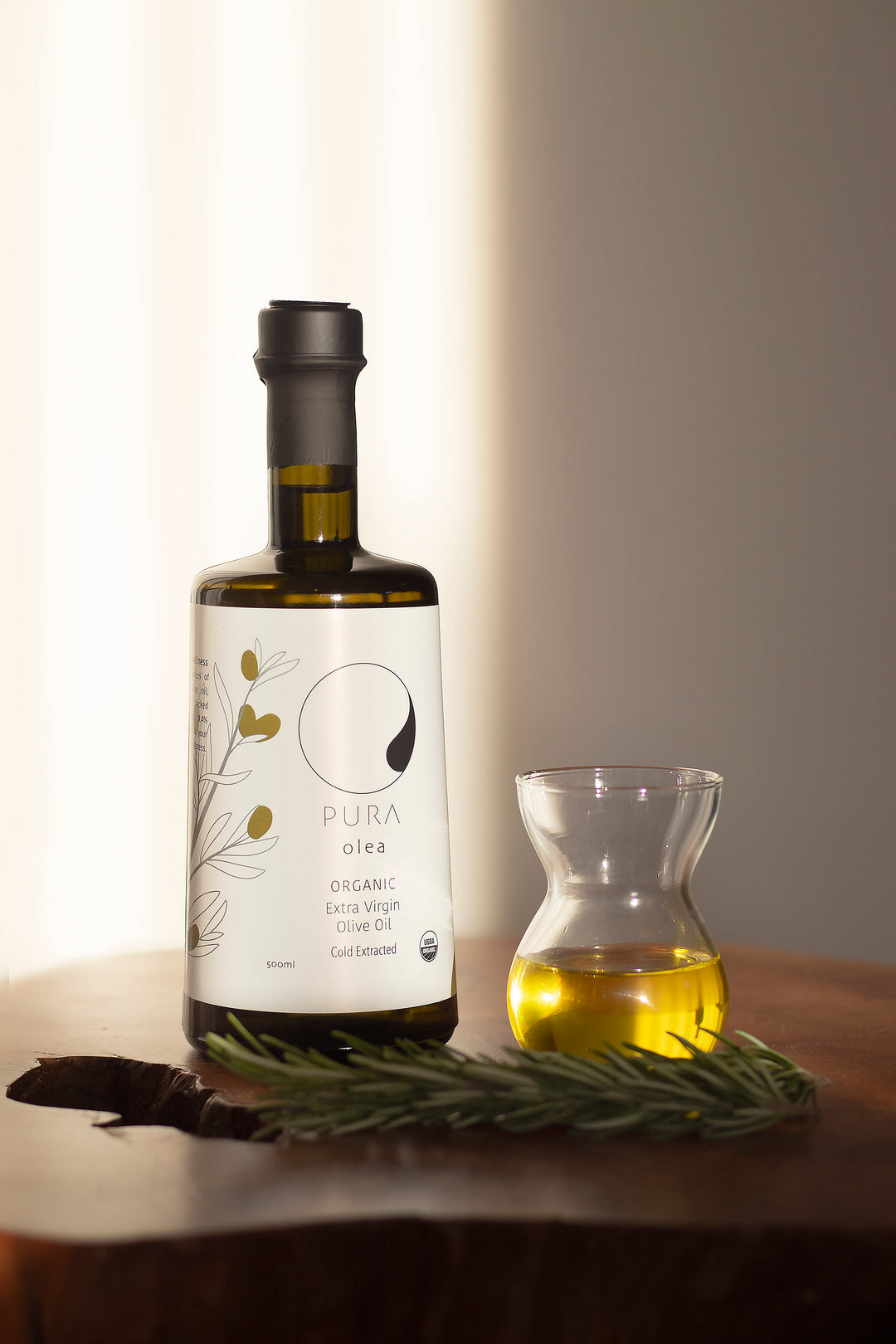 Posted on
---
For your new year resolution, aim a healthier diet to lose weight and have a more active life with good nutrition. You can start trying the Mediterranean diet by adding more organic olive oil to your daily diet. According to Reuters Health, a traditional Mediterranean diet with added olive oil may be tied to a lower risk of heart disease at least in part because it helps maintain healthy blood flow and clear debris from arteries, a Spanish study suggests.
How does Extra Virgin Olive Oil help you to get a healthier life?
Extra Virgin Olive Oil (EVOO) has the highest levels of polyphenols. Polyphenols are organic compounds rich in natural antioxidant and anti-inflammatory properties. You can check our blog post to learn the difference between extra virgin olive oil vs. olive oil.
Polyphenols are beneficial compounds in many plant foods that can be grouped into flavonoids, phenolic acid, polyphenolic amides, and other polyphenols. They may improve digestion, brain function, and blood sugar levels and protect against blood clots, heart disease, and certain cancers.
What to Know about High Polyphenol Olive Oils
Lower cholesterol levels (and oxidation of cholesterol)

Reduced heart disease risk.

Lower blood pressure.

Improved brain health & cognitive function.

Reduced inflammation.

Reduced diabetes risk.

Supportive in fighting free radicals & cancer in the body.
What do polyphenols do for the human body?
Polyphenols are reducing agents, and other dietary lowering agents, such as vitamin C, vitamin E, and carotenoids, referred to as antioxidants, protect the body's tissues against oxidative stress and associated pathologies such as cancers, coronary heart disease, and inflammation.
If we compare avocado oil vs. olive oil: Avocado oil also has polyphenols but not as many as extra virgin olive oil. Extra Virgin Olive Oil (EVOO) has the highest levels of polyphenols.  You can check our other blog post to learn the detailed comparison of avocado oil vs. olive oil.
Both olive oil and avocado oil are considered good fats and are excellent sources of monounsaturated fatty acids, which can help improve heart health. On the other hand, olive oil is slightly more nutritious because it contains more potassium, calcium, iron, and vitamins.
Olive oil is packed with monounsaturated fatty acids. These fatty acids, along with keeping your heart healthy and blood sugar levels stable, also help in weight loss.
In summary, high polyphenol olive oil is good for losing weight and having a more balanced healthy diet.
A phenol count of less than 120 (as expressed by mg/kg) is considered low. Virgin oils with a phenol count between 120 and 220 are considered medium, and olive oils with a count above 220 are considered high in Polyphenols. Some of the more intense extra virgin olive oils will contain levels of 350 or higher.
Pura OLEA Extra Virgin Olive Oil has a very high Polyphenol content of up to 400. It is from the first harvest of olives, cold-pressed and preserved within 24 hours. It has 0.3% acidity, which makes your experience more delightful. Explore our collection now! 
Shop for the best quality, pure extra-virgin olive oil at Seattle local olive oil brand Pura OLEA. We sell premium quality olive oil and are known for our authenticity and our excellent reputation. 
We are here to help!
150 Etruria St.,
Seattle, WA, 98109
care@puraolea.com
Sign up to our mailing list