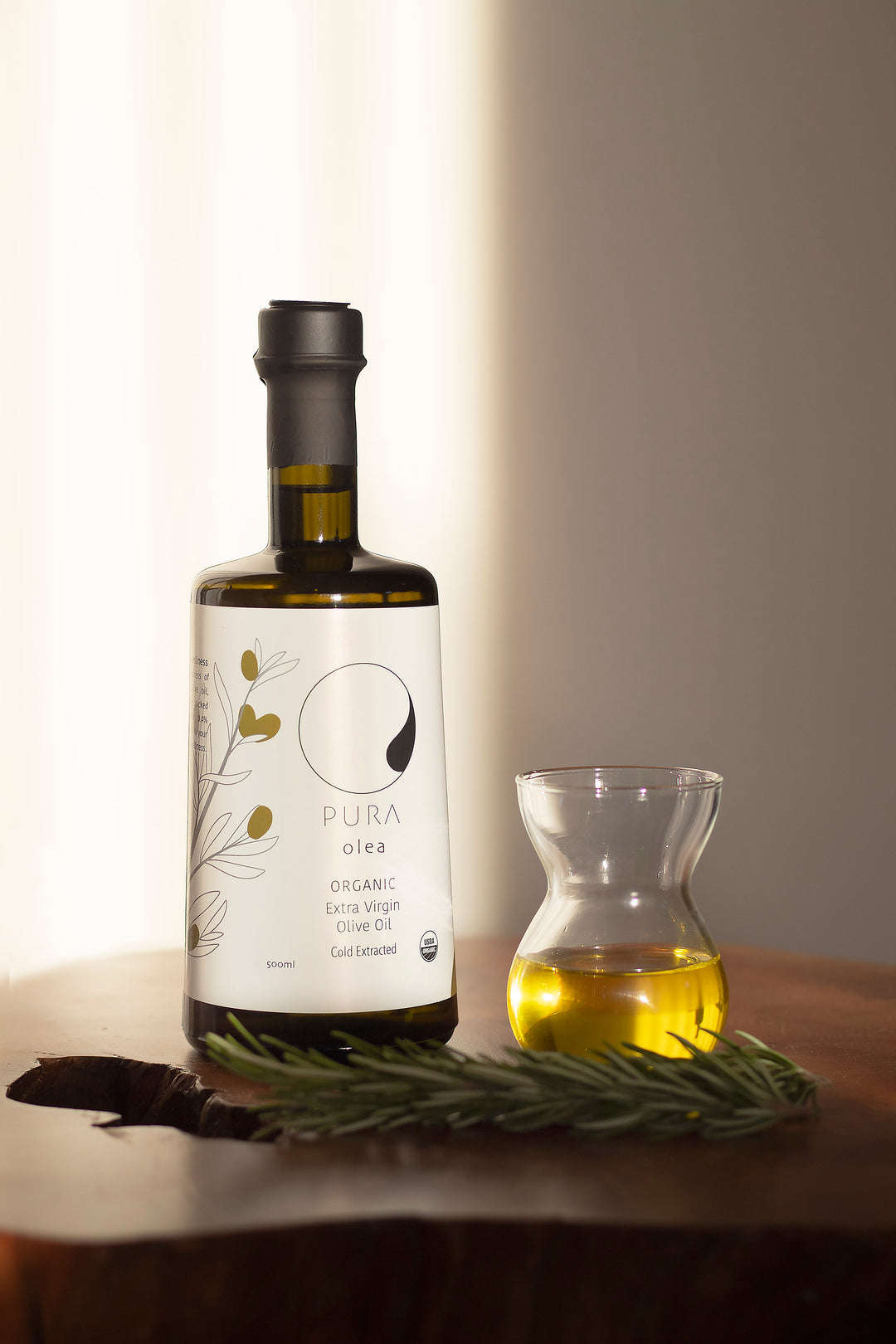 Posted on
---
Olive oil is a staple in many recipes, but did you know that the quality of the olive oil you choose can make a huge difference in the taste and overall quality of your dishes? That's why it's important to choose a high-quality olive oil like PURA olea Premium Organic Olive Oil.
PURA olea is made from only the highest quality handpicked olives, which are then cold-pressed to ensure the purity and freshness of the oil. This organic olive oil is made from olives grown on small estates in Turkey, giving it a unique and delicious flavor that sets it apart from other olive oils on the market.
Not only does PURA olea taste great, but it also has a number of health benefits. This olive oil is rich in healthy monounsaturated fats, which can help reduce the risk of heart disease. It's also full of antioxidants, which can help fight inflammation and reduce the risk of chronic diseases.
In addition to its health benefits, PURA olea organic olive oil is versatile and can be used in a variety of dishes. Drizzle it over a salad for a delicious and healthy dressing, use it in marinades or sauces for added flavor, or simply use it as a cooking oil for a healthier alternative to other oils.
Using high-quality ingredients like PURA olea organic olive oil in your cooking can take your dishes to the next level. Whether you're a professional chef or a home cook, choosing the best ingredients is key to creating a great meal.
In conclusion, if you want to elevate your recipes and create delicious, healthy meals, choose PURA olea Premium Organic Olive Oil. This cold-pressed, handpicked, small estate, Turkish olive oil is a top choice for any recipe. So why not give it a try and taste the difference for yourself?
We are here to help!
150 Etruria St.,
Seattle, WA, 98109
care@puraolea.com
Sign up to our mailing list