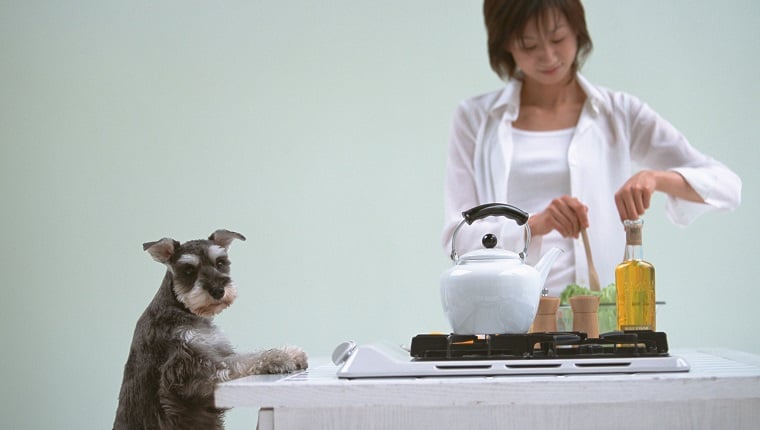 Posted on
---
As pet owners, we want the best for our furry friends. With the increasing popularity of natural remedies and holistic treatments for pets, many people are turning to olive oil as a potential supplement for their dogs. But is olive oil safe for dogs, and what are the potential benefits and risks? In this post, we'll explore the topic in detail.
Benefits of Olive Oil for Dogs
Olive oil is rich in monounsaturated fats, which can help improve a dog's coat and skin health. It can also aid in digestion and may even help prevent certain diseases like diabetes and cancer. Additionally, some pet owners claim that olive oil can help alleviate symptoms of arthritis and joint pain in dogs.
Risks of Olive Oil for Dogs
While olive oil can provide some benefits for dogs, there are also risks to be aware of. Giving your dog too much olive oil can lead to digestive issues such as diarrhea and vomiting. Additionally, the high-fat content in olive oil can lead to weight gain and obesity in dogs. Finally, some dogs may be allergic to olive oil, so it's important to monitor your dog for any signs of an allergic reaction.
How to Safely Give Olive Oil to Your Dog
If you decide to give your dog olive oil, it's important to do so in moderation. The recommended dosage is about 1 teaspoon of olive oil per 20 pounds of body weight, up to a maximum of 1 tablespoon per day. You can mix the olive oil with your dog's food or give it to them directly.
In conclusion, olive oil can provide some benefits for dogs, but it's important to give it to them in moderation and monitor them for any signs of digestive issues or allergic reactions. As always, it's a good idea to consult with your veterinarian before giving your dog any new supplements or treatments. With proper care and attention, olive oil can be a healthy addition to your dog's diet.
Resources:
These resources provide valuable insights and information on the benefits and risks of giving olive oil to dogs, as well as the recommended dosage and how to safely incorporate it into their diet.
We are here to help!
150 Etruria St.,
Seattle, WA, 98109
care@puraolea.com
Sign up to our mailing list