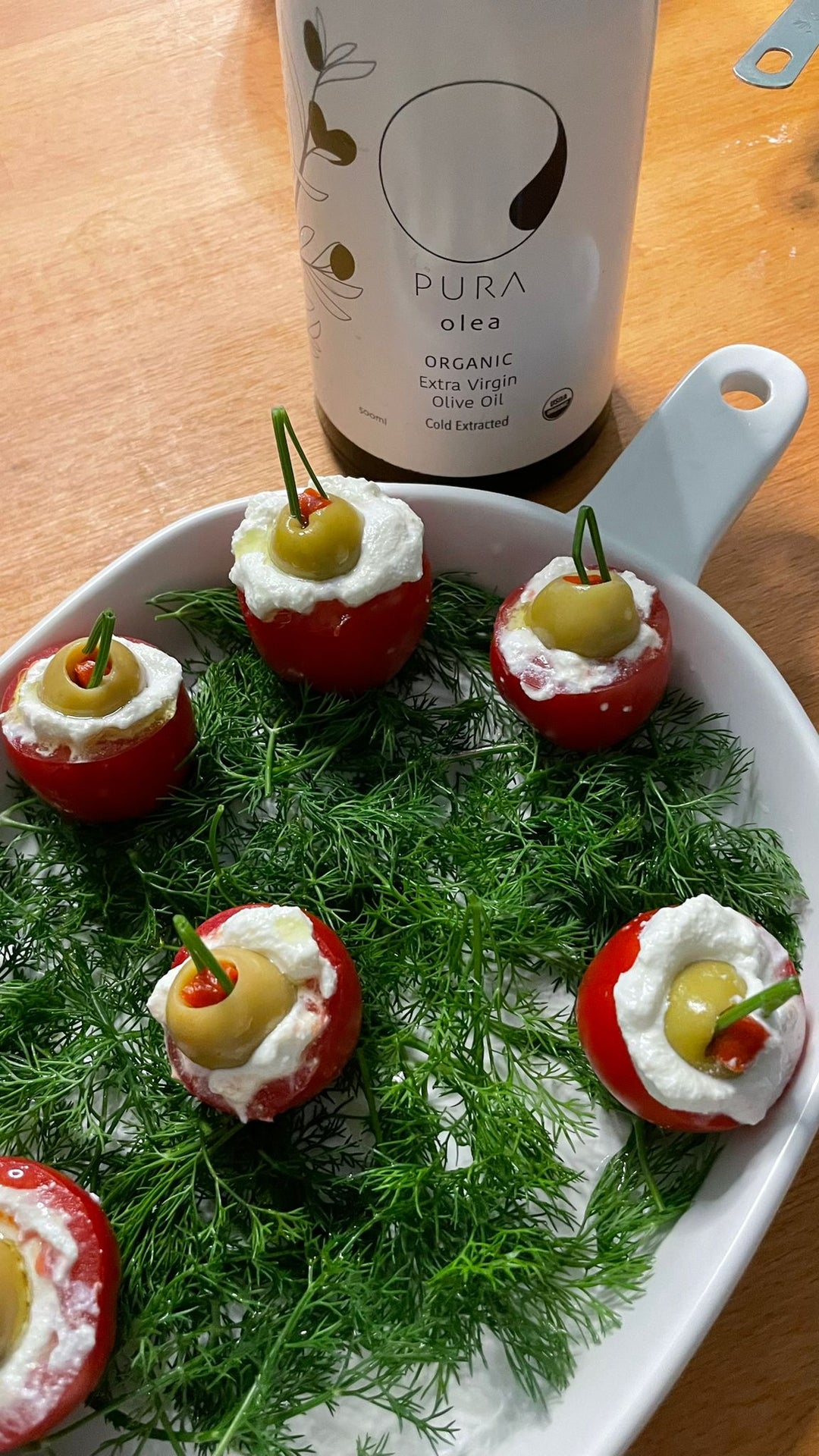 Posted on
---
Ingredients:
•2 tbsp PURA olea organic extra virgin olive oil
•Cherry tomatoes
•2 tbsp labneh
•1/2 bunch of dill
•Green olives
Recipe:
•Cut top of the tomatoes and remove the inside as possible.
•In a small bowl, mix labneh and olive oil.
•Fill the tomatoes with labneh mix.
•Put olives in tomatoes.
•Spread the dill on a plate.
•Place tomatoes on dill.
•Use dills to make ornament hooks
•Drizzle with PURA olea extra virgin organic olive oil.
BON APPETIT! 👌🏼
Watch the video at: https://www.instagram.com/p/CmE5Ue4pXdM/
We are here to help!
150 Etruria St.,
Seattle, WA, 98109
care@puraolea.com
Sign up to our mailing list