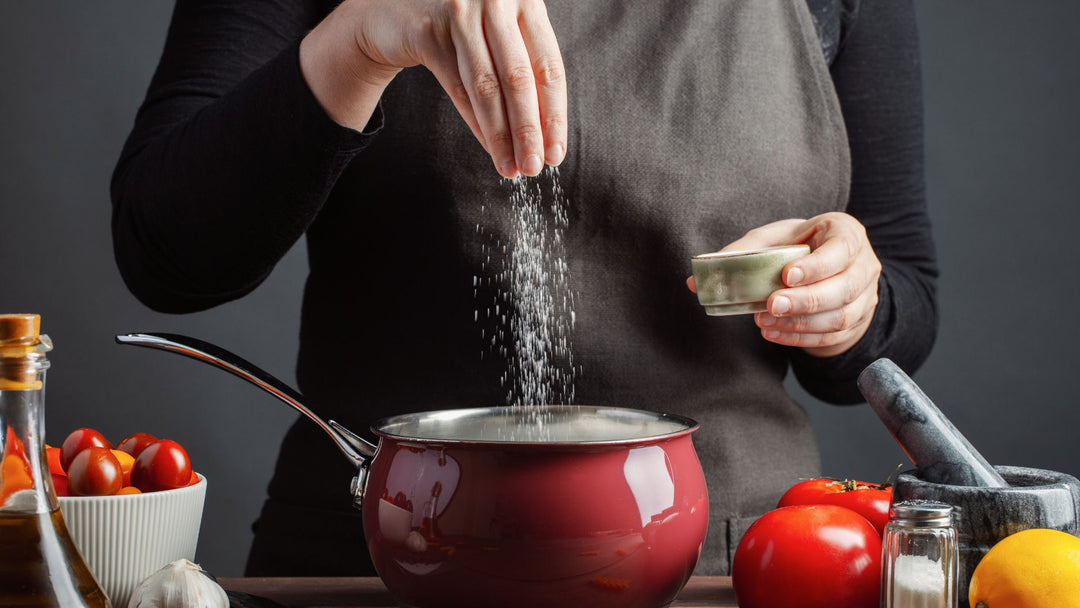 Posted on
---
When it comes to cooking pasta, there's one question that divides culinary enthusiasts: Should we add olive oil to the boiling water? Some swear by it, while others argue against it. Today, we're diving into this age-old debate to explore the pros and cons of adding olive oil to your pasta cooking water.
The Case for Adding Olive Oil: Proponents of adding olive oil believe that it helps prevent the pasta from sticking together. It forms a thin coating on the surface of the pasta, reducing the chances of clumping and ensuring a perfectly al dente texture. Olive oil can also add a subtle richness to the pasta, enhancing its flavor and mouthfeel.
The Counterargument: On the other side of the spectrum, critics argue that adding olive oil to the pasta water can have some downsides. One concern is that the oil can prevent the sauce from adhering to the pasta properly. As a result, your delicious homemade sauce may slide right off the noodles, leading to a less satisfying dining experience. Additionally, some believe that the oil can create a slippery surface on the pasta, making it difficult for the sauce to cling to the noodles.
The Middle Ground: While both sides present valid points, there is a middle ground that can help strike a balance. Here are some considerations to keep in mind:
Quality Matters: If you choose to add olive oil to your pasta water, opt for a high-quality extra virgin olive oil. Its superior flavor and aroma can enhance the overall taste of the pasta dish.

Salt the Water: Whether or not you add olive oil, remember to salt your pasta cooking water generously. Salt not only seasons the pasta but also helps improve its texture.

Toss with Sauce: After draining the cooked pasta, immediately toss it with your desired sauce. This ensures that the noodles are well-coated and the flavors meld together seamlessly.

Portion Control: If you're concerned about excessive oil, you can reduce the amount of oil added to the water or skip it altogether. Instead, focus on properly cooking and saucing your pasta for optimal results.
The decision of whether or not to add olive oil to your pasta cooking water ultimately comes down to personal preference. While olive oil can help prevent sticking and add a subtle richness, it may affect sauce adherence. By considering the quality of the oil, seasoning the water, and properly saucing your pasta, you can strike a balance between the two approaches.
At the end of the day, experimentation and discovering your own culinary preferences are key. So, go ahead and embark on your pasta-cooking adventures, whether with or without olive oil. Bon appétit!
We are here to help!
150 Etruria St.,
Seattle, WA, 98109
care@puraolea.com
Sign up to our mailing list