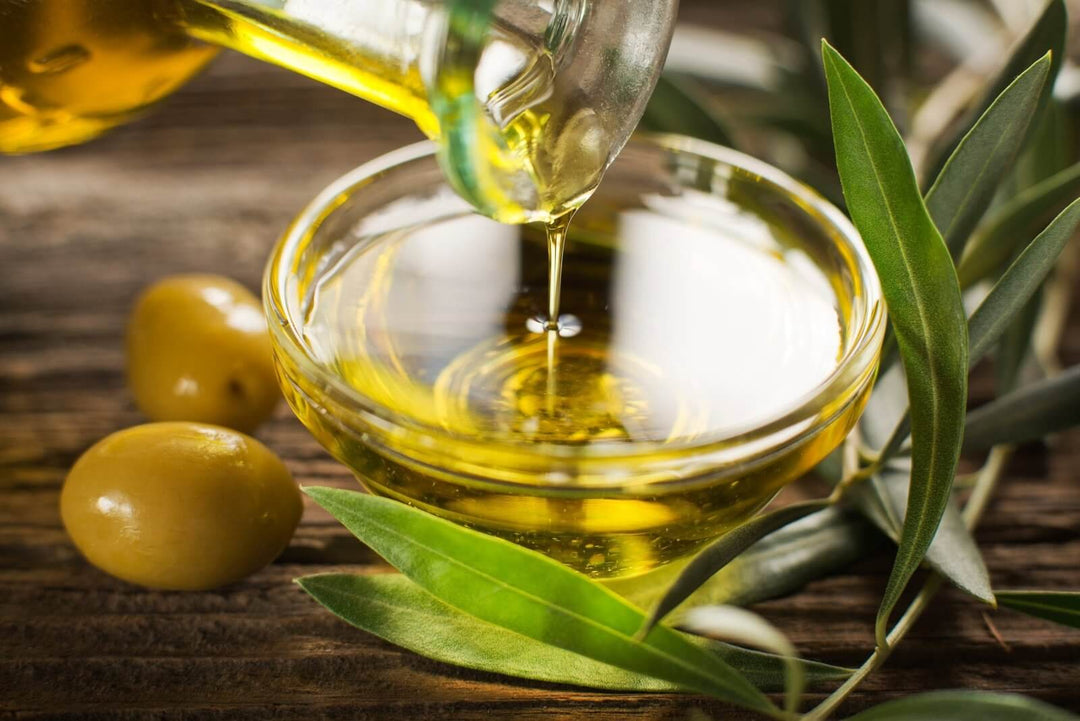 Posted on
---
You may have hoarded several olive oil bottles; however, you may be worried about whether olive oil goes bad and if you can still keep them around. Well, the fact is that while the best California olive oil lasts a long time, eventually, it does expire. It may seem like a kitchen staple you can store for years with no problems. However, it does have a limited shelf life, even if it's on the higher end. 
Below, we have talked about how long you can store olive oil, tips for making it last longer, and signs it has gone bad!
Shelf life of olive oil
Olive is a fruit, and like other fruits, it also has a shelf life. After a point, it goes rancid and loses its flavor. Olive oil usually lasts for 18-24 months when the manufacturer bottles it. After this time, the oil develops bitter notes that show up in your cooking, making the food less delicious.
Most producers state the expiry or manufacturing date on the bottle. However, if you do not see any of the two, you should tag your bottle with the date of purchase. It will help you understand how long it has been lying in your kitchen.
How to store olive oil?
You must store olive oil in a cool and dark place — like a refrigerator or a pantry with a door. However, if you keep it in a refrigerator, it may begin to look cloudy. But, do not worry, as it is just a normal reaction to a cooler temperature. It does not mean that the oil has gone bad.
Additionally, darker color bottles will help you avoid oxidation by blocking out light. You should ensure that olive oil does not come in contact with oxygen and heat. Moreover, you must cap it properly every time you open it.
How to tell whether olive oil has gone bad?
Some ways to determine if the olive oil has gone bad are: 
By tasting
The best way to figure out if the oil has gone bad is by tasting it. However, do not worry, as a tiny amount will not make you sick even if it is rancid.
If the oil tastes sour, bitter, or stale, it is not suitable for cooking anymore.
By sniffing
Bad olive oil smells like putty, crayons, or Elmer's glue. If your olive oil smells anything like this, it has clearly expired.
Effects of consuming rancid olive oil
Rancid olive oil will ruin your dish by adding a strange, unusual flavor. But, it will not make you sick. Additionally, rancid olive oil loses its antioxidant properties because of oxidation. Therefore, we suggest you buy fresh olive oil online and not store it in your pantry for long.
About Pura Olea
You must have understood now that olive oil does go bad after some time. At Pura Olea, we use only early harvest and handpicked olives. Our clients choose us for our flavor-packed and premium quality oils. They also vouch for us as the best olive oil company in the USA. For more information, contact us at (425) 243-9574, write to
care@puraolea.com
, or fill out our 
contact form
. We have same-day free delivery in the greater Seattle area.
We are here to help!
150 Etruria St.,
Seattle, WA, 98109
care@puraolea.com
Sign up to our mailing list