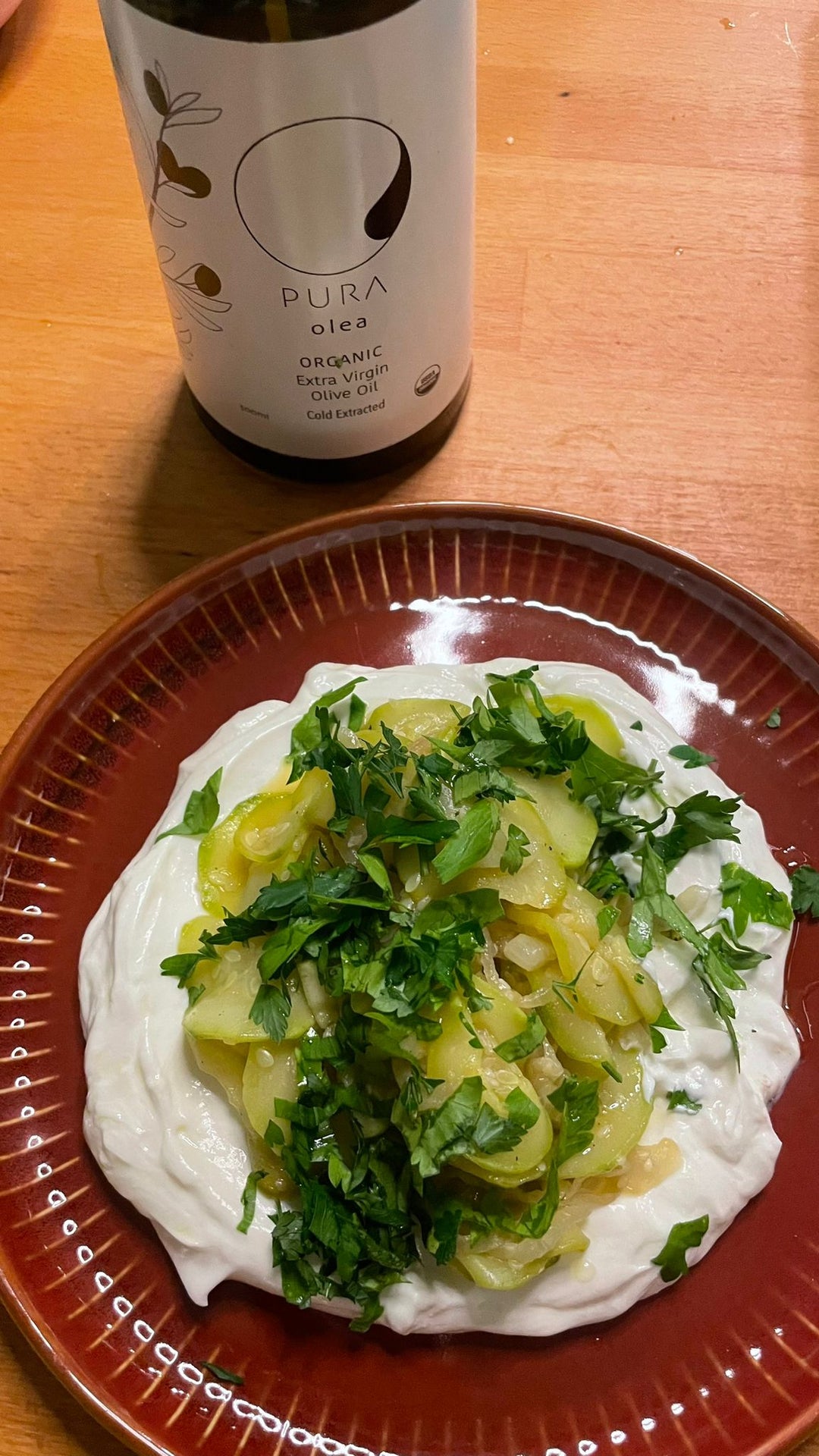 Posted on
---
Recipes with Olive Oil
The health benefits of olive oil make it an extremely attractive ingredient to use for cooking. Packed with polyphenols, amino acids and healthy monounsaturated fats, olive oil can be a key factor not only in establishing a balanced diet, but also for adding depth and flavor to food. 
Organic olive oil is perfect for from salad dressing or basil pesto, to a light pasta sauce, or a marinade for my grilled chicken and beef kebabs, or to roast vegetables, and more! Cooking with olive oil takes your recipes to the next level. In addition, Olive oil is the best cooking fat from a health and sustainability perspective. Olive oil is recommended by the CIA for all methods of cooking. 
Olive oil recipes are easy to cook, and also very healthy option for your vegan, keto, vegetarian diet.
In our website you can find many recipes created by our expert dietitian. For your 2023 new year resolution, you should add organic olive oil more to your diet. 
Here you can find some recipes with olive oil to try:
https://puraolea.com/blogs/most-delightful-olive-oil-recipes-for-all-diets
In this blog you can find the recipes for: Peach Toast Recipe, Roasted Cauliflower Recipe, Tuna Salad, Gluten-Free pastry, Dutch Baby, Zucchini Rolls, Scone, Eggplant Pizza, Frittata, Jennifer Aniston Salad, best olive oil cake recipe and many more. 
About Pura Olea
You must have understood now that olive oil does go bad after some time. At Pura Olea, we use only early harvest and handpicked olives. Our clients choose us for our flavor-packed and premium quality oils. They also vouch for us as the best olive oil company in the USA. For more information, contact us at (425) 243-9574, write to care@puraolea.com, or fill out our contact form. We have same-day free delivery in the greater Seattle area.
We are here to help!
150 Etruria St.,
Seattle, WA, 98109
care@puraolea.com
Sign up to our mailing list