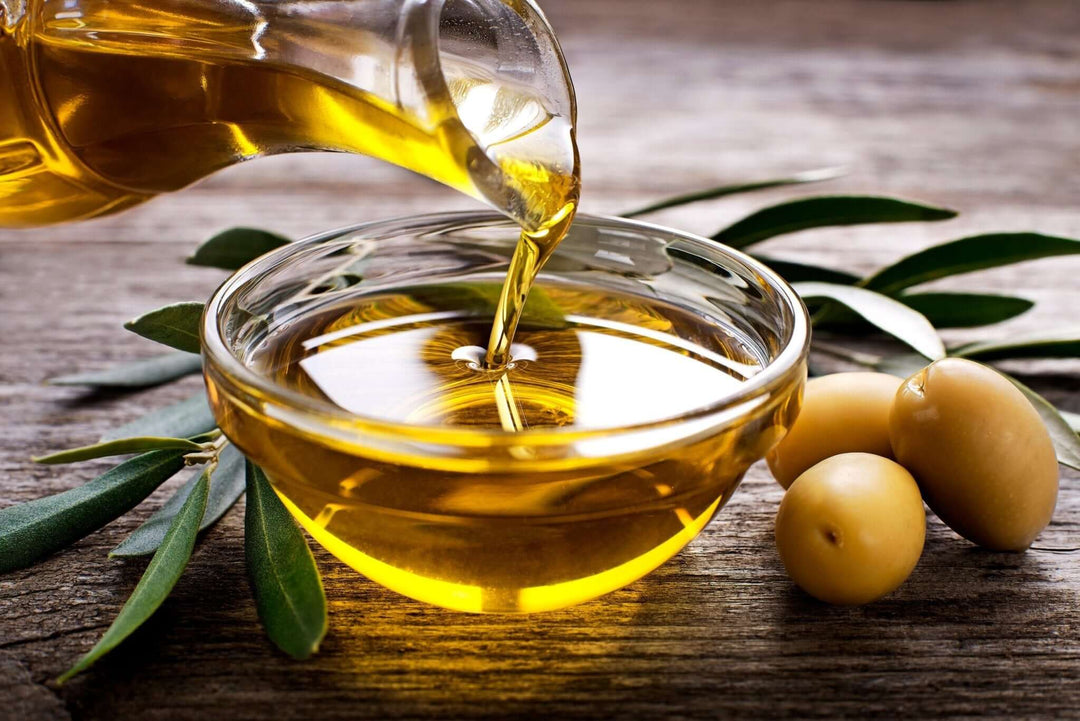 Posted on
---
You may have heard a lot about extra virgin olive oil— it is a pantry staple. However, you must have wondered why it costs more than regular olive oil. You may also have tried to understand the reason behind its packaging of smaller bottles. Well, your answers lie in the process of oil extraction from the olives. It depends on how the olives are pressed. Read this blog to learn what extra virgin olive oil means in detail.
What is the difference between olive oil and extra virgin olive oil?
You should know how olive oil is obtained from the olive. It will help you understand the difference between the two oils.
After harvesting the olives, producers crush and cold press them at room temperature. The authorities taste the oil and check the amount of acidity in it. They compare the oil against a list of regulated criteria to classify it as either virgin oil or extra virgin oil.  The authorities label only the best batch of oil as extra-virgin olive oil. The rest of the olive oil is labeled as either virgin olive oil or olive oil.
What is extra virgin olive oil used for?
Extra virgin olive oil is enriched with fruity and grassy flavors. You can use it as a substitute for most of the oils. However, if you heat it for sautéing your veggies, it may lose its quintessential qualities and turn yellow like regular olive oil.
You can use it as a dressing for your cooked dishes to highlight the flavor of the oil. You can also make your own vinaigrette using extra virgin olive oil, considering oil is the most important ingredient and introduces acidity. Additionally, you can use it as a dipping while indulging in crusty slices of bread. You can also add the oil to your pesto, pasta, and mashed potatoes.
Use only 'olive oil' or 'light olive oil' for frying or sautéing as they will not lose their flavors during high heat cooking.
How to store it?
Always store extra virgin olive oil in a dark, cool place. You should buy smaller bottles of the oil and consume them quickly.  To increase the life of the oil, avoid keeping it near the stove. Keep the oil away from the light as much as possible. You can even wrap your bottles in foil. Ensure you use the oil within two to three months of opening it.
Benefits
Extra virgin olive oil is packed with monounsaturated fatty acids, which fall under the 'good' fats category. Using it instead of butter can lower your cholesterol levels. Plus, olive oil is rich in antioxidants that provide several health benefits. Extra virgin olive oil also helps clear the compounds, which may lead to brain degeneration.  It can reduce the risk of Alzheimer's disease and certain cancers.
About PURA olea
Extra virgin olive oil is not only flavorful but also very healthy. You should incorporate it into your everyday diet. Shop for the best quality, pure extra-virgin olive oil at Pura Olea. We sell premium quality olive oil and are known for our authenticity and our excellent reputation.

To know more about us or what does extra virgin olive oil mean? Contact us at (425) 243-9574, reach us at care@puraolea.com, or fill out the contact form.
We are here to help!
150 Etruria St.,
Seattle, WA, 98109
care@puraolea.com
Sign up to our mailing list