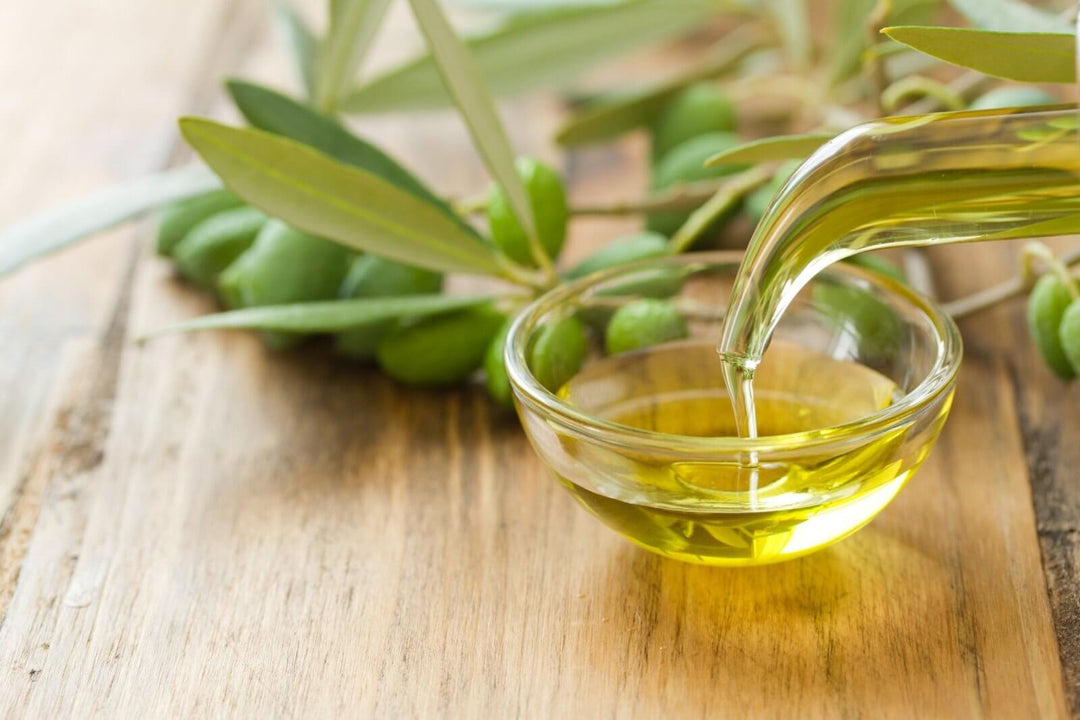 Posted on
---
There is nothing better than something delicious turning out to be healthy too, like olive oil. A staple item of the Mediterranean diet, pure olive oil is not only flavorful but also healthy. It can help your body fight chronic, degenerative diseases and also improves your blood and cholesterol levels. The polyphenols and monounsaturated fatty acids in it make it more beneficial for you than regular cooking oils.
Below, we have listed six excellent benefits of pure olive oil!
1. Packed with polyphenols- Olive oil is a rich source of polyphenols–natural bioactive compounds with antioxidant properties. They help you fight oxidative stress that can damage your body's proteins, DNA, and lipids. Thus, it helps prevent health problems like cancer, dementia, heart disease, and diabetes later on.
2. Promotes cardiovascular health- People who regularly consume pure olive oil are less likely to be at risk of heart diseases, heart attack, and stroke. The oil can improve your cholesterol levels and stabilize blood pressure. Moreover, oleic acid in pure olive oil can reduce inflammation and balance cholesterol levels.
Consuming 1 ½ tablespoon of the oil can reduce the risk of coronary heart disease only if you replace oils/fats with saturated fat without increasing your calorie intake.
3. It is a healthy oil to cook with- Pure olive oil is one of the most stable cooking oils and does not degrade quickly. You can use the oil for sauteing, baking, frying, and stir-frying. The monounsaturated fatty acids and polyphenols present in the oil slow down the formation of harmful compounds, such as free radicals.
Also, cooking in pure olive oil can boost the antioxidant content of vegetables like eggplant, tomato, and pumpkin.
4. Helps you lose weight- Irresistible food cravings can lead to overeating and weight gain. Pure olive oil helps curb these cravings by keeping your sugar levels stable. Consuming one tablespoon of pure olive oil can help you lose more body fat than consuming soyabean oil in your breakfast.
5. Balances blood sugar and prevents diabetes- If you have diabetes or have a family history of it, you must incorporate healthy fats in your diet. A study revealed that people consuming pure olive oil had a 16% reduced risk of having diabetes. This is due to the oleic acid present in olive oil that helps protect against insulin resistance.
6. Supports a healthy immune system- A healthy immune system is essential to fight cold, manage an autoimmune condition, and reduce cancer risk. Consuming three tablespoons of pure olive oil boosts the growth and activation of immune cells like T-cells, which help attack foreign bacteria and viruses. Other cooking oils like corn oil or soybean oil may not offer these benefits. Some experts also believe that pure olive oil can help your body fight the COVID-19 virus.
About Pura Olea
Pure olive oil is clearly very beneficial for your health. It helps your body fight several health problems and keep life-threatening diseases–such as cancer–at bay. At Pura Olea, we sell premium quality pure olive oil packed with rich flavors. Our clients choose us for our authentic olive oil extracted from hand-picked olives. For more information, contact us at (425) 243-9574 or
care@puraolea.com
. You can also fill out our 
contact form
for queries.
We are here to help!
150 Etruria St.,
Seattle, WA, 98109
care@puraolea.com
Sign up to our mailing list