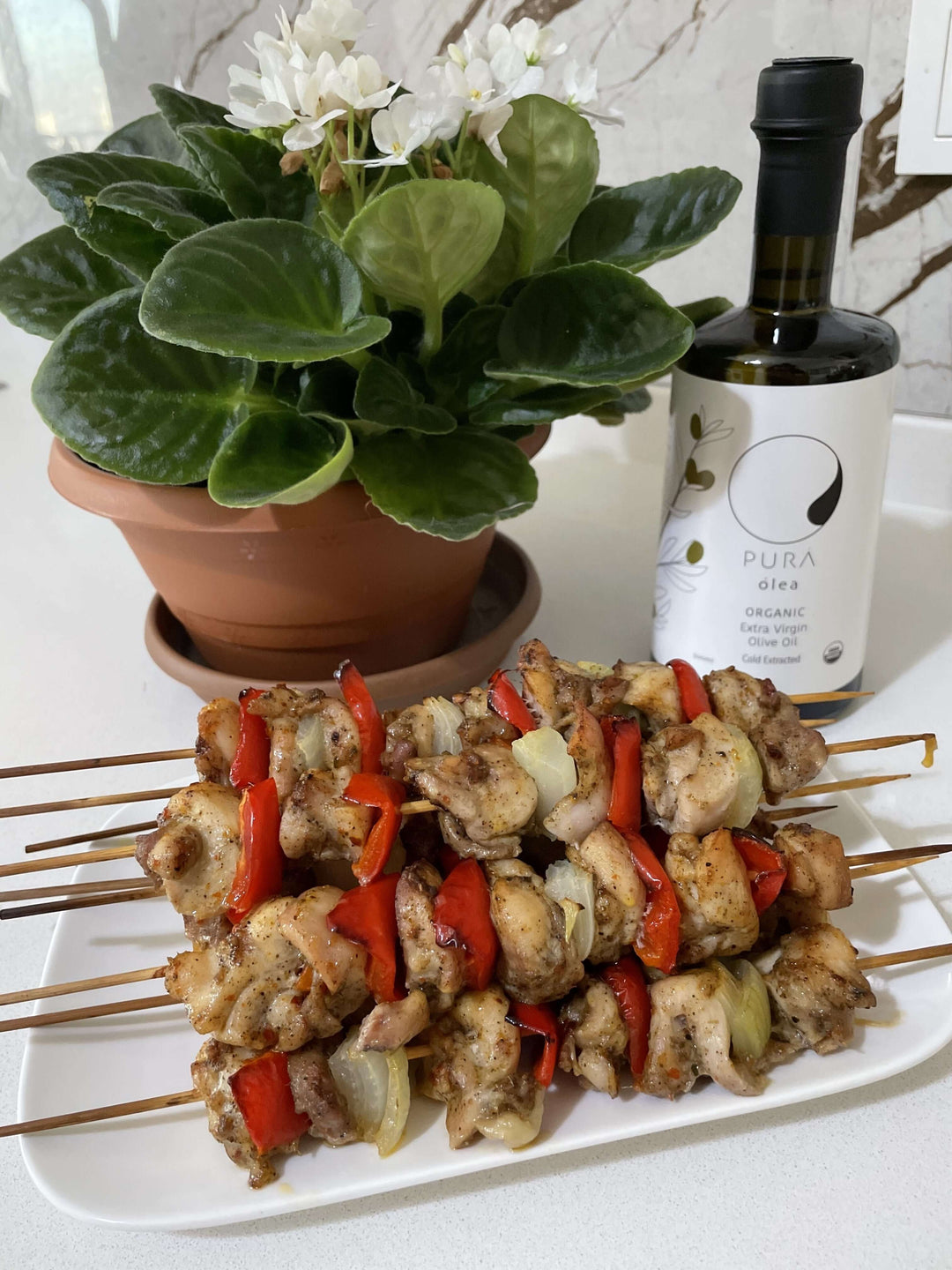 Posted on
---
Chicken Kebab
Discover ''Recipes with PURA Olea'' while nurturing your body and soul!
2 lbs of boneless chicken thigh
2 onions
3 bell peppers
3 tablespoons of PURA Olea Organic Premium Extra Virgin Olive Oil
1 teaspoon of salt
½ teaspoon of red pepper
½ teaspoon of black pepper
½ teaspoon of thyme
Chop the chicken into pieces that can be eaten off a skewer. 1 to 1 ½ inches across in a cube shape should do.
Add PURA Olea Olive Oil and spices into a mixing bowl and mix.
Then, add the chicken into the bowl and coat it in the seasoned olive oil.
Let the chicken marinate in a refrigerator for an hour.
After an hour has elapsed, chop the onions and paprika into skewer-size pieces. These can be a bit larger than the pieces of chicken.
Thread the chicken, peppers, and onions onto skewers. The order doesn't matter, so make it look nice!
Line the skewers on a baking tray lined with parchment paper. Cook at 400 Fahrenheit until the chicken is golden brown.
Your Chicken Kebab is ready for a feast! Enjoy this flavorful journey to wellness.
We are here to help!
150 Etruria St.,
Seattle, WA, 98109
care@puraolea.com
Sign up to our mailing list