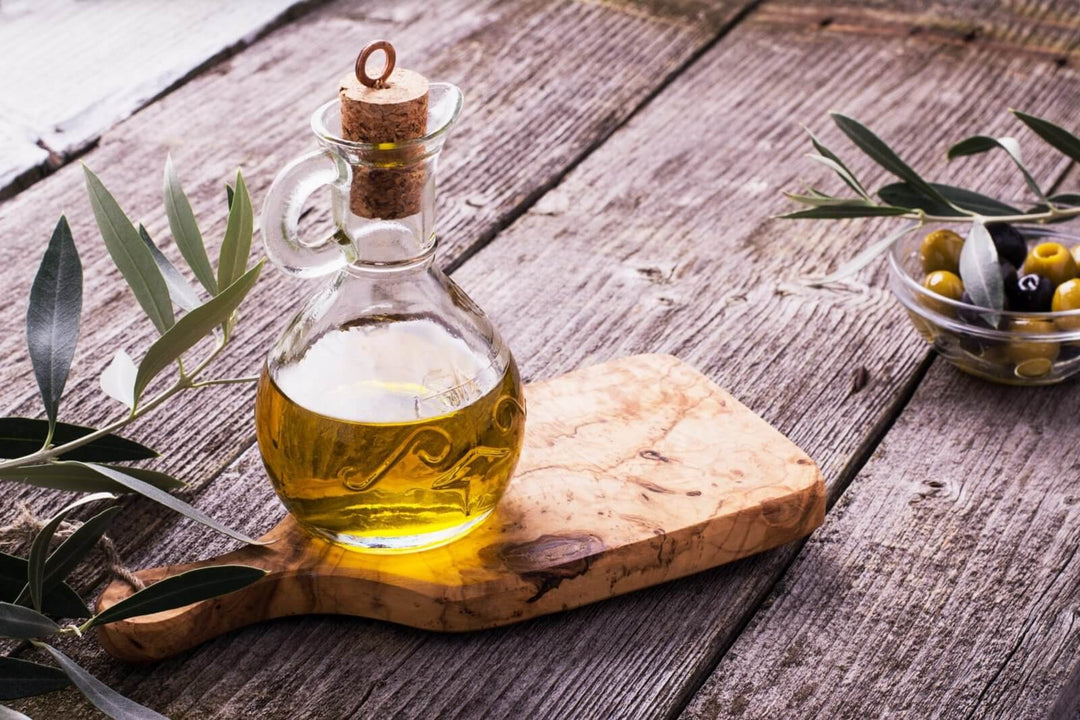 Posted on
---
Olive oil, a Mediterranean staple, is one of the healthiest oils owing to its several benefits. It is packed with high antioxidant content and plant-based monosaturated fats. But, this savory and deep yellow-colored oil is not the only healthy option out there. You can even use vegetable oil for cooking purposes. Though it might look like a generic oil, it also has its own advantages.
You can derive vegetable oil from several plants and vegetables. It can also be a mixture of several other oils, like canola, soybean, sunflower, or corn. On the other hand, olive oil is derived only from olives.
Below, we have made a detailed comparison of olive oil and vegetable oil.
Processing and flavor
Plants like olives, corn, and soybeans do not exactly drip off with oil right after removing them from stalk or tree. To extract and refine the oils from these plants, manufacturers put them through a process.
Both vegetable and olive oil blends are heated and treated with chemicals to purify them. However, vegetable blends are further processed to refine several vegetables into a single oil which demands more effort and time. This excessive processing reduces the antioxidants in vegetable oils. It also diminishes the flavor of the oil, which is why vegetable oil usually does not taste like anything.
On the other hand, olive oil is loaded with flavors, and you can instantly recognize its signature taste as it is relatively less processed.
Nutrition
The nutritional contents of olive and vegetable oils are pretty similar. One tablespoon of either canola-soybean oil blend or extra-virgin olive oil consists of the following:
Calories: 120
Protein: 0 grams
Fat: 14 grams
Sodium: 0 milligrams
Carbs: 0 grams
Talking about specific fats, 1 tbsp of extra-virgin olive oil (EVOO) has 12 grams of unsaturated fat and 2 grams of saturated fat. 1 tbsp of vegetable oil contains 12 grams unsaturated fat, and 1 gram saturated fat.
Processing removes the oil's natural anti-inflammatory components, such as tocopherols and polyphenols. Olive oil, which is comparatively less processed, has significantly more micronutrients, like vitamins E and K.
What is similar about vegetable oil and olive oil?
There are several features in common between olive oil and vegetable oil. For instance, both the oils have similar smoke points. Smoke points are temperatures at which oil degrades and emits harmful substances. EVOO's smoke point is around 390°F, and vegetable oil's smoke point is a bit higher at 400°F.
Similar smoke points mean you can cook using the two oils in similar ways- like sauteing and pan-searing. You can also use them for baking recipes like muffins, types of bread, and cakes. You can interchangeably use the oils or even use a mixture of the two. But remember that olive oil brings out a stronger flavor. Also, you must use light olive oil for high-temp cooking because it can handle temperatures up to 470°F.
About the business
Olive oil and vegetable oil are usually every chef's first preferences for cooking a variety of dishes. At Pura Olea, we offer premium quality olive oil loaded with rich flavors. We are known for the excellent reputation we hold amongst our clients. For more information about us, contact us at (425) 243-9574, reach out to us at
care@puraolea.com
, or fill the 
contact form
.
We are here to help!
150 Etruria St.,
Seattle, WA, 98109
care@puraolea.com
Sign up to our mailing list