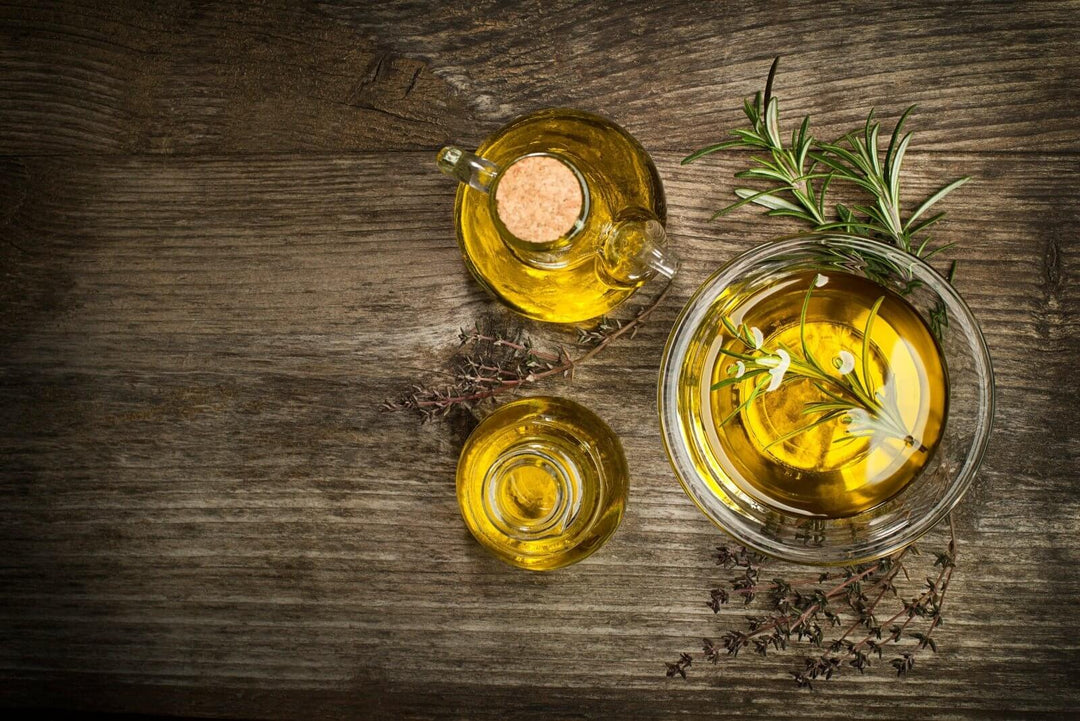 Posted on
---
Olive oil is popular in several kitchens for all the right reasons. It is rich in healthy monounsaturated fats and contains many antioxidants that have anti-cancer properties. It also helps keep heart diseases at bay and reduce Type 2 diabetes risk. However, there are three types of olive oil, based on the type of olives used- single estate, mixed, and blended. Knowing what they are and the difference between them is critical to making the right choice. 
Below, we have talked about these different types of olive oil and their differences. 
What is single estate olive oil?
Single estate olive oil is similar to single estate wine- produced by a single farm and not mixed with other estate's olives. Single estate olives are exclusively grown internally.
Basically, single estate olive oil is produced from the olives grown on a single farm. The olives are harvested using hands, and oil is extracted and bottled on site. You can buy the oil directly from the production site or specialty shops. It may be expensively priced but is among the best available in the market. You must store it away from excessive heat and bright light; otherwise, the flavor and quality of the oil may deteriorate. 
Using single estate olives helps ensure a consistent and rich flavor profile in the oil as they are grown on the same farm. Moreover, you also have complete knowledge and transparency about the production process of these olives. Therefore, ‌choose Pura Olea premium hand-picked single-estate olive oil as we source our oil from top-quality, single-estate olives that we grow ourselves, tenderly.  
Blended olive oil
Several olive oil producers, who run their own olive mills, buy olives grown by others from the areas without mills and mix them with their own produce.
These olives are often grown and harvested by someone else, leading to very little or no control of the production chain. This produce is often called 'blended oil'.
Blended oils have an uneven taste profile that most consumers might not enjoy. Producers combine different portions of oils for different blends. For instance, blended oils extracted from hojiblanca olives in Spain and ogliarola olives in Greece have a bittersweet flavor that might leave a sour taste in your mouth after consumption. 
Mixed oils
Mixed oils are a mixture/combination of different oils, for instance, vegetable oil combined with olive oil. You can make these types of oil by mixing any oil with any ‌grade of olive oil.
These mixtures of oils are mainly used by distributors, food service companies, and manufacturers. They might offer flavor variations, but do not offer the premium taste and flavor profile of single estate olive oil. 
About Pura Olea
There are different types of olive oils available in the market. However, single estate olive oil is by far the best as it is the purest form of olive oil available. At Pura Olea, we sell premium quality olive oil extracted from single-estate grown, hand-picked olives. We are known for our sustainably and responsibly sourced products. For more information, contact at (425) 243-9574, write to
care@puraolea.com
or fill out the 
contact form
.
We are here to help!
150 Etruria St.,
Seattle, WA, 98109
care@puraolea.com
Sign up to our mailing list