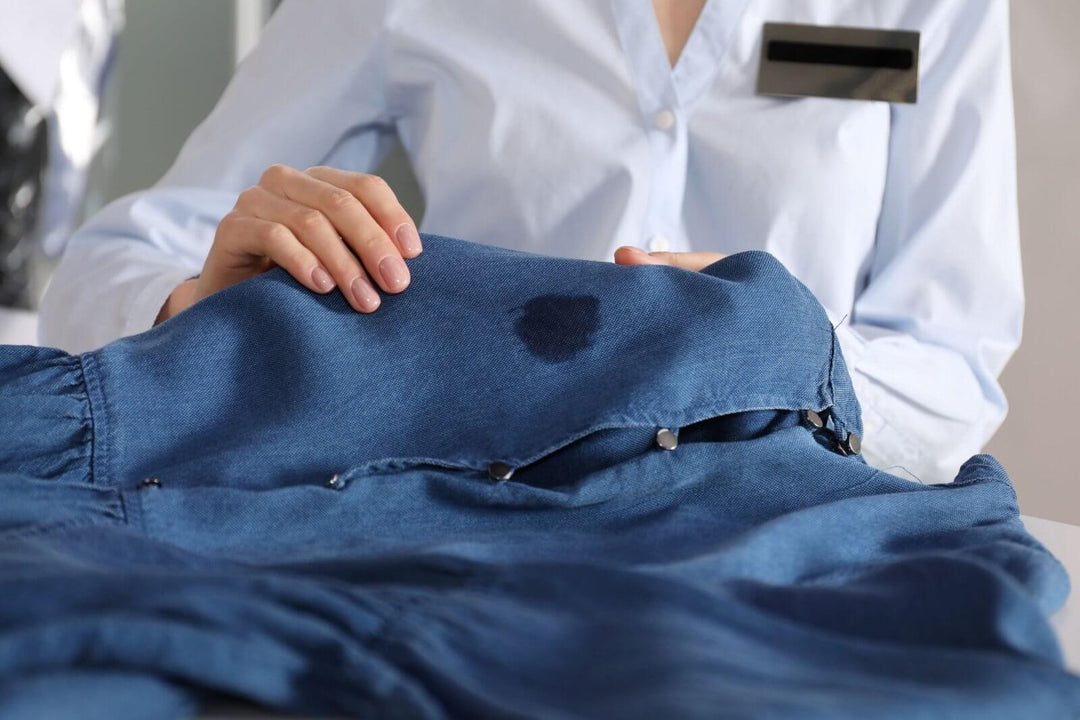 Posted on
---
Anyone who has ever spilled olive oil on their clothes knows that it can be a pain to remove. It is a thick, sticky liquid that seems to adhere to fabric like nothing else. If you have ever struggled to get an olive oil stain out of your clothes, don't worry! We are here to help. In this blog post, we will discuss the best tips and tricks for removing olive oil stains from clothes. Follow these tips and you will be able to get the stain out in no time!
How to prevent oil stains in the first place
To avoid stains, it's best to be proactive and take measures to prevent them before they happen. The first step is to identify the most likely sources of staining and take steps to protect those areas. For example, if you have a light-colored carpet, you might want to put a rug down in high-traffic areas to prevent dirt and mud from being ground into the fibers. You should also be careful about what you eat and drink around your carpets and upholstery - things like red wine, coffee, and tomato sauce can all easily lead to permanent stains. If you do spill something, act quickly and try to blot up as much of the liquid as possible before it has a chance to set in. With a little bit of prevention, you can avoid having to deal with pesky olive oil stains altogether!
What you'll need
If you're looking to remove oil stains from clothes, there are a few things you'll need. We'll give you three different methods for removing olive oil stains, then you can choose which one to try based on the tools you have available at home. 
Method 1:
Absorbent cloth

Dish soap
Method 2:
Dish soap

Baking soda

Soft-bristled brush
Method 3:
How to remove olive oil stains from clothes
Olive oil stains can be tricky to remove, but with a little effort, they can be lifted from most fabrics. 
Method 1: Blot the stain with a clean, absorbent cloth. Then, apply a small amount of dish soap to the affected area and rub it in gently. Next, rinse the area with warm water and allow it to air dry.
Method 2: Mix equal parts dish soap and baking soda, then rub the mixture into the stain using a soft-bristled brush. Let the mixture sit for about 15 minutes before rinsing it away with warm water.
Method 3: Another option is to make a paste using one part salt and two parts rubbing alcohol. Rub the paste into the stain and let it sit for about 30 minutes before laundering the item as usual.
If the stain is still visible, you can try repeating this process or using a commercial stain remover. Just be sure to spot-test any new product on an inconspicuous area of the fabric before applying it to the stain. With a little persistence, you should be able to remove even the most stubborn olive oil stains.
Final thoughts
The best way to remove an olive oil stain is to act quickly. The longer the oil stays on the fabric, the more difficult it will be to remove. We hope that these tips will be helpful if you ever have some olive oil spill on your clothes and that you can catch it in time to get the stain removed.
We are here to help!
150 Etruria St.,
Seattle, WA, 98109
care@puraolea.com
Sign up to our mailing list